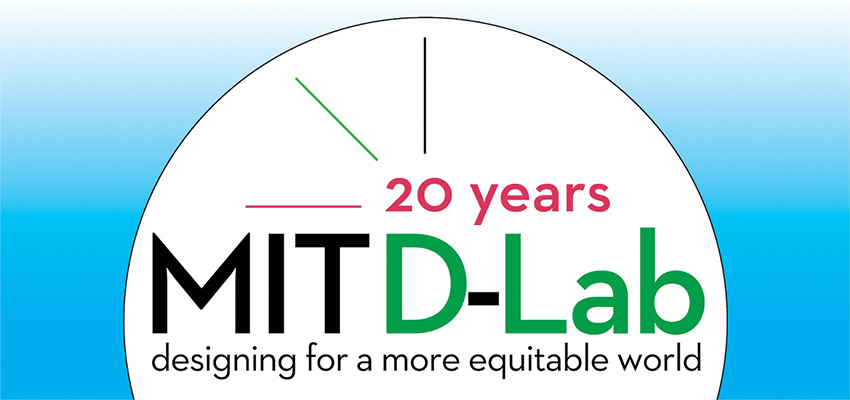 Events on Friday October 21, 2022, 9 am - 6 pm!
Join us on October 21st at MIT and online for a day of hands-on activities, seminars, and discussions to celebrate D-Lab's first two decades!
We are planning public events at MIT and online for current students, alumni, and the MIT community and for our community and research partners around the world on and around Friday, October 21, 2022 at MIT and on digital platforms.
October 21 Program
We'll start off in the morning at D-Lab with coffee, and a selection of hands-on activities and small seminars (many available online).
At noon, we'll move over to the 6th floor of the Media Lab for lunch with affinity discussion tables, panel discussions, an end-of-day reception, and more! Can't make it in person? The afternoon events will be live-streamed.
Register
Register for the morning, the afternoon, or both!
Connect
Join this D-Lab Community Facebook Group to:
Share D-Lab stories, reflections, and images
Connect with old friends!
Using this Google Form you can:
Share your D-Lab stories, reflections, and images
Organize a class, project, program, or trip reunion (in-person and/or online) in conjunction with the anniversary celebration October 21, 2022
---
Contact