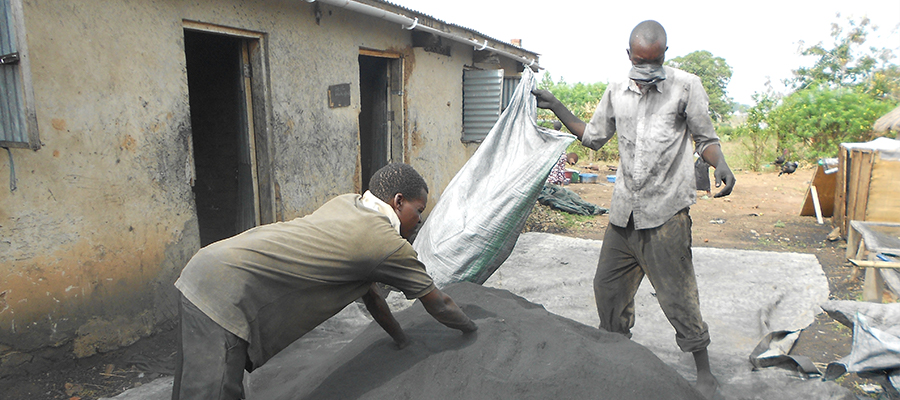 Mixing char and charcoal dust in Soroti, Uganda at Appropriate Energy Saving Technologies (AEST).
Engages students in advancing the UN's Sustainable Development Goal 7, which seeks to ensure access to affordable, reliable, sustainable, and modern energy systems, through community-based approaches.
Projects
Teams will work on off-grid energy projects focused on lighting, cooking, indoor heating, agricultural productivity, or other solutions to advance fieldwork with pre-selected community partners. Teams will work along various stages of projects, considering needs assessment, technology and business model identification, and implementation strategies. Project work will include combinations of analysis, design, prototyping, and implementation. Students taking graduate version complete additional assignments.
Travel 
Optional January site visits may be offered to test and implement projects. Some funding available at the discretion of the instructors.
Prerequisites
None, but students who have taken 2.651/EC.711/EC.791 D-Lab: Energy I will be given preference. Enrollment limited to 20 students.
Course Information
Instructor
Amit Gandhi, Anish Paul Antony, Daniel Sweeney, Eric Verploegen
Units (credit hours)
3-0-9