Winnie Gitau - Kwangu Kwako, Ltd - Kenya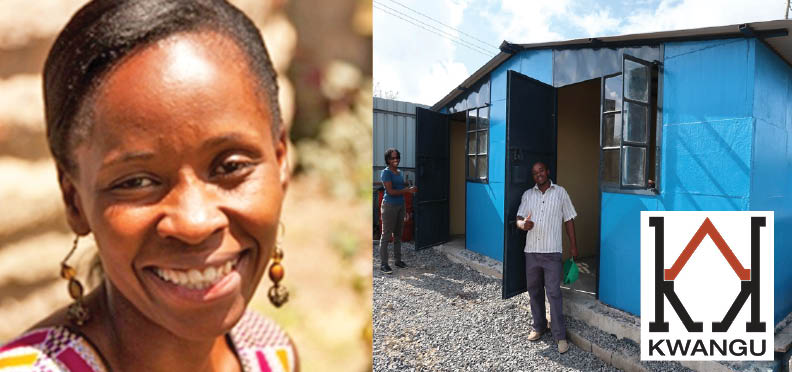 Winnie Gitau is co-founder of Kwangu Kwako, which provides safer, healthier and more secure housing alternatives to the traditional informal settlement structures in Kenya. To do this, they use reinforced pre-cast concrete panels made by local artisans within the community. The outcome is a safer, simpler and more cost-effective alternative to the existing Mabati structures, which are temporary homes built from corrugated iron sheets and bush poles. Read more.
Dysmus Kisilu - Solar Freeze - Kenya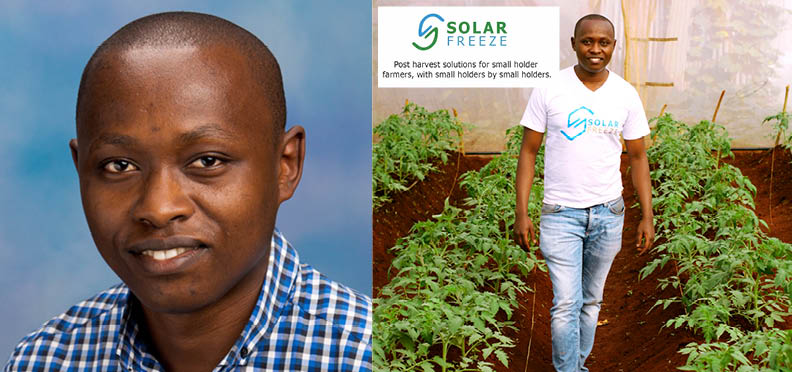 Dysmus Kisilu is founder of Solar Freeze, a Kenya-based enterprise that has pioneered mobile cold storage units powered by renewable energy to help rural smallholder farmers reduce postharvest loss. In many developing countries, postharvest losses are as high as 80% and the cold‐storage chain is virtually non‐existent because of high equipment costs and spotty electricity. Read more.
Christian Mwijage - EcoAct - Tanzania
Christian Mwijage is a founder of EcoAct Tanzania, a for‐profit social enterprise which has developed a chemical-free and energy-conserving technology that transforms post-consumer waste plastics into durable plastic timbers for use in construction. EcoAct plastic timber is an affordable alternative to traditional timber, reduces the need for building material manufactured from wood, and helps to preserve forests and mitigate climate change. Read more.
Peter (Mumo) Nyamai - Expressions Global - Kenya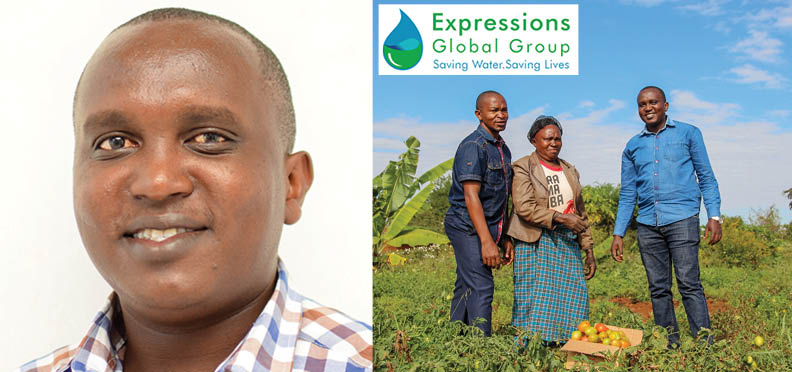 Peter (Mumo) Nyamai is the founder of Expressions Global Group Ltd, a social venture which supplies innovative, durable, and environment-friendly rainwater harvesting products to improve irrigation and boost productivity among rural smallholder farmers in Kenya. In addition to its product line, Expressions Global links farmers to the affordable credit and ready markets for fresh produce. Read more.
Chrispinus Onyancha - clinicPesa - Uganda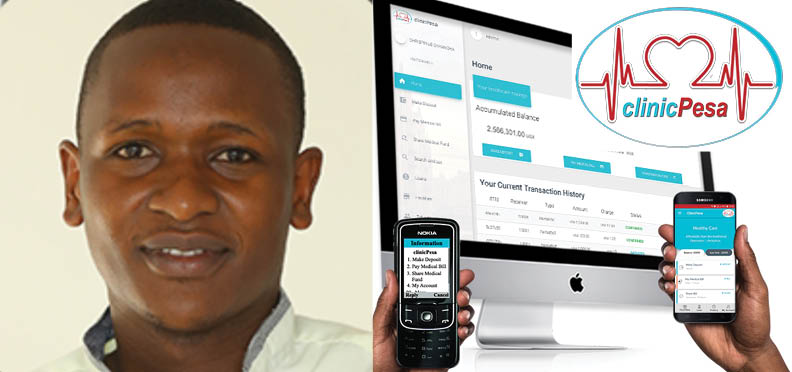 Chrispinus Onyancha is the CEO of clinicPesa a platform established to provide access to healthcare financing (digital microloans and savings) to the innumerable uninsured citizens of East Africa with cross-border health protection portability service. Users are able to offset medical bills and buy medications at any clinicPesa-registered clinic, hospital, or pharmacy. Read more.
Prince Prosper Tillya - FixChap - Tanzania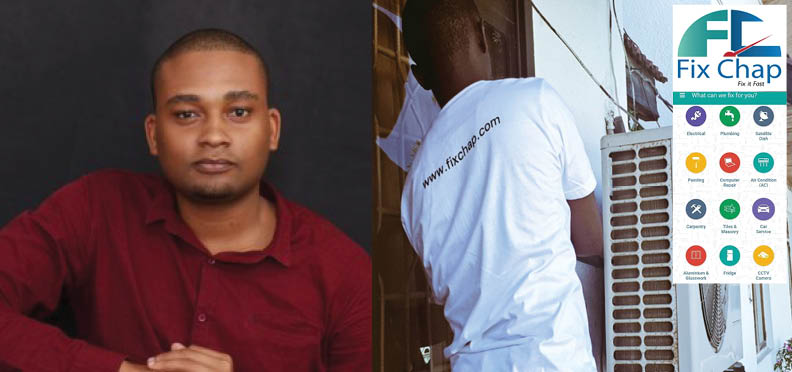 Prince Prosper Tillya is the founder and managing director of FixChap, a digital platform in Tanzania through which clients can book repair requests and get connected instantly to verified local handymen, sourced from vocational training institutions. FixChap benefits clients such as homeowners and businesses by providing reliable and competent services while providing a stable income to the handymen. Read more.