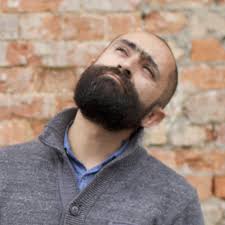 Instructor, IAP Course 2019: Technology Design for Coffee Production in Colombia, A Co-Design Experience
Email Pedro Reynolds-Cuéllar
Pedro Reynolds-Cuéllar is a longtime MIT D-Lab associate and former staff member who most recently has taught and IAP Course, Technology Design for Coffee Production in Colombia, A Co-Design Experience.
He is a research assistant in the Personal Robots group. He received his bachelor of science in Linguistics and Language Philosophy from the National University of Colombia. His research focuses on exploring ways in which robots can engage humans in self-reflective and prosocial activities with a particular focus on empathy. His approach draws from principles of cultural evolution, cognitive sciences, linguistics, behavioral psychology, and philosophy. He also contributes to the group on projects related to human-robot storytelling interactions and self-driven learning in the context of literacy.
Prior to Personal Robots, he worked as part of the Learning Team at One Laptop per Child. He led numerous deployments in Colombia and Argentina and was the Head of Learning and Country Manager for OLPC Rwanda. He worked for several years at the MIT D-Lab as an instructor and researcher in the areas of intersection between low-cost technology, education, and waste management.