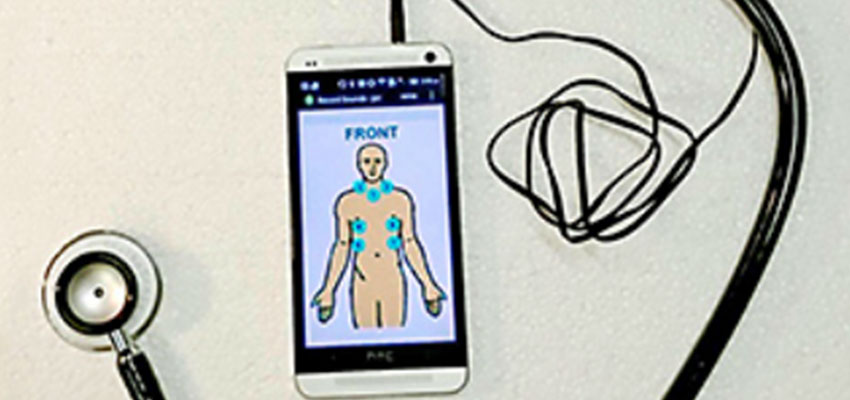 ***Not Offered in Fall 2020***
Class overview
Mental illness is a leading cause of disability worldwide, affecting both developed and developing countries. In the US and most developed countries, the most common mental health concerns include depression, anxiety, drug addiction, Alzheimer's disease, and sleep disorders. In the US, only approximately half of the people with mental illness ever get diagnosed and seek treatment; and among those who seek treatment, only 10% find a treatment that is effective. Fewer mental health professionals are available due to the aging population. Developing countries face a greater burden due to the stigma associated with mental illness and the scarcity of mental health professionals. India, for example, has only 6000 psychiatrists for a population of 1.3 billion people, and many countries in Africa have few mental health care providers. Despite these great needs, it is not generally well-known how we can measure and improve our brain health.
A variety of new technologies have emerged over the past decade to improve the ability to measure and predict certain aspects of our mental health and behavior. From the clinical perspective, technology tools can enable early detection of mental illness, more quantitative personalized treatment plans, more effective crisis interventions, and better monitoring once treatment has begun. From the point of view of wellness, technology measurement tools provide the ability to improve life coaching, promote peer support, and improve independence and self-agency.
The emerging field of computational psychiatry combines artificial intelligence algorithms with a variety of technologies that can be applied to mental health. These include mobile phones, wearable sensors, chatbots, social robots, and virtual reality, among others. In this course, we explore the design of diagnostic and therapeutic systems that make use of these digital tools, and also consider potential risks (e.g., privacy, ethical use, bias, security) that should be considered when building such systems.
Class structure
Through weekly lectures and assigned readings, students will be introduced to the landscape of mental health around the world and become familiar with technology-based solutions that are starting to be used globally to treat mental illness and promote mental health wellness. The first part of the class will be geared at understanding the overall burden of mental illness and various mental disorders. Emphasis will be given to identifying current evidence-based approaches to treatment and prevention, and also to current challenges in existing mental health practice. Class discussion will cover topics including human disconnection; mood dysregulation; anxiety; behavioral concerns (e.g., defiance, legal issues); addiction; and psychophysiology. The second part of the class will be geared at discovering technological advances in mental health care. We will provide a brief overview to the various psychological assessment tools and traditional delivery systems for evidence-based interventions. We will then discuss current technologies aimed at bolstering psychological assessment and interventions.
Design exercises
Over the course of the semester, students will be assigned three separate design exercises to help explore a variety of approaches to mental health and wellness. The projects will be presented at weeks 4, 8, and 12 of class. These projects may be presented in the form of a poster, a physical mock-up, or a software simulation, as part of a class interactive poster/demo session. The exact format will depend on the number of students in the class.
Graduate credit
Students seeking graduate credit will be required to submit an additional 10-page position paper, with references, reviewing one of the topic areas covered in class.
Teaching Staff and Background
Rich Fletcher
Dr. Fletcher is a research scientist at MIT and is also an assistant professor of Psychiatry at the University of Massachusetts Medical School. Dr. Fletcher directs the Mobile Technology Group at MIT D-Lab, and has been working on mental health technologies for over 10 years, including two patents in this area as well as over 15 patents in the area of wireless sensors. Dr. Fletcher earned 4 degrees from MIT (Physics, Electrical Engineering, Information Technology M.S. and PhD) and has founded four companies over the years, in the area of wireless sensors and mobile health.
Karin Hodges
Dr. Hodges is a Licensed Psychologist and clinical researcher who specializes in treating mental illness and fostering mental wellness in children. She practices in Concord, MA. Dr. Hodges received education and training from UCLA, Antioch University, New England (AUNE), Dartmouth Medical Center, and Franciscan Hospital for Children, and she has also trained and worked in various elementary and middle schools and mental health clinics throughout New England, including in Roxbury, MA; Dorchester, MA; Ashfield, MA; Brookline, MA; as well as in Keene, NH. Dr. Hodges has taught courses in psychology at AUNE, including Tests and Measurements; Interventions; and Group Interventions. For the past 15 years, she has lectured at various professional conferences. She is an avid writer on the broad area of psychology.
Prerequisites
This course has no explicit prerequisites, but students are encouraged to have taken 9.00 Introduction to Psychology.
Course Information
Units (credit hours)
2-0-10