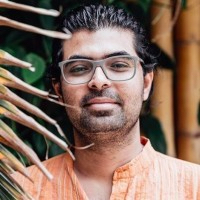 D-Lab Scale-Ups Fellowship Program Affiliate
Sagar is advising several Scale-Ups fellows as well as providing strategic advice on program funding structures, an investment readiness pilot, and other areas of the program.
Sagar has been an intrapreneur, entrepreneur, impact investor, and founding member of impact ventures and impact VCs. He has kickstarted an education venture, consulted the entrepreneurial ecosystems, written cheques to entrepreneurs, and was involved in setting up an early-stage impact fund, edLABS housed inside Gray Matters Capital.In his last five year professional journey, he has seen a mix of failures and successes, and he has built expertise and interests in early-stage impact VC style investments, impact VC fund formation, ed-tech, plant-based food, financial inclusion, gender-lens, and innovative financing instruments. Currently, he is helping two fund managers in Indonesia set up an impact VC fund, Moonshot Ventures in Indonesia, and SEA. Recently, he started his weekly newsletter, First Followers, covering topics about impact investing, venture capital, and venture building centered around investing in impact sectors.