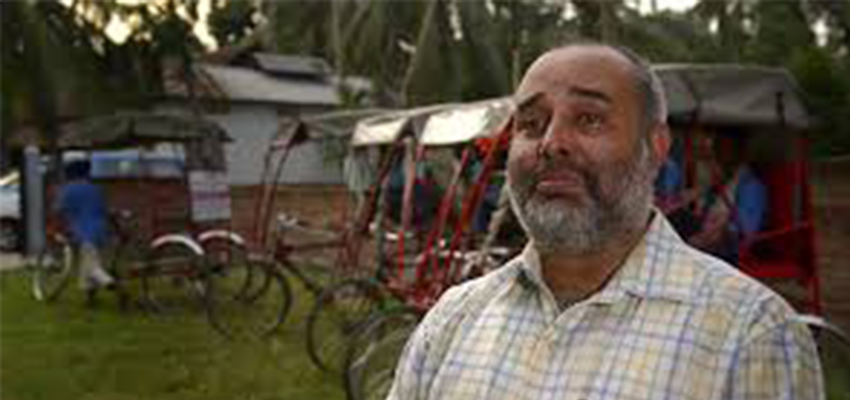 Rickshaw Bank founder, Dr. Pradip Sarmah. Photo: The Optimist Citizen
D-Lab is bringing Dr. Pradip Sarmah to MIT for two weeks, starting today, October 18th, 2010. In 2004, Dr. Sarmah founded Rickshaw Bank, an NGO that provides micro-finance to Indian rickshaw drivers. Over 90% of rickshaw drivers in India rent their rickshaws daily. For a daily payment equal to the rental fee, Rickshaw Bank makes it possible for drivers to own their rickshaws through a micro credit scheme that they developed for this market.
One of the purposes of Dr. Sarmah's visit to MIT is to explore the idea of creating a for-profit business to serve this market because Rickshaw Bank's growth is now constrained by fundraising because of its non-profit status. As a business, it would be able to access commercial capital and scale to the need, which in India alone is huge as there are thought to be 8 million rickshaws in service.
In addition to his interest in creating a business version of the Rickshaw Bank, Dr. Sarmah is involved in further development of the rickshaw market as well as other types of vehicle-based businesses, such as vegetable and fish sales, ready-to-eat food vending, and hand-cycle-based postal kiosks to be used by disabled people to sell stamps and other services.
While at MIT, he will be making presentations to some D-Lab classes (D-Lab: Cycle Ventures and Development Ventures) and meeting with students interested in working on Rickshaw Bank projects. Please contact us if you would like to meet with him during his time at MIT.