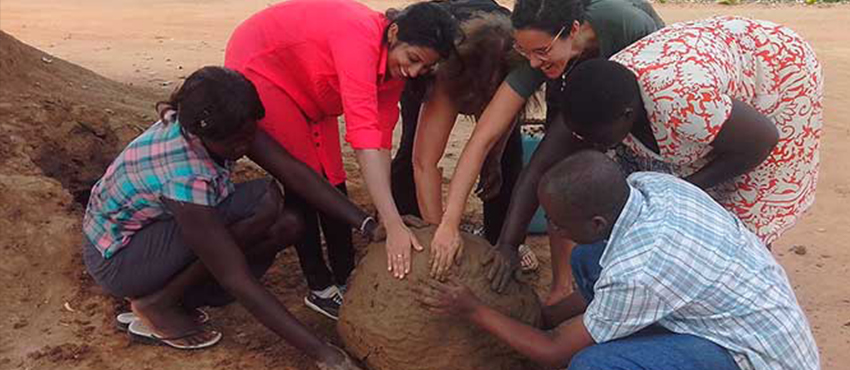 Rethink Relief, Uganda.
"This gave me hope again, I believe I can make things and solve problems." 
- 17-year-old Afghani refugee after completing an MIT D-Lab training in Greece
Refugee-led design and co-creation - Changing the paradigm of aid
The world is facing an unprecedented humanitarian crisis with 65 million people displaced by conflict or persecution. Available resources are heavily strained and organizations urgently need creative solutions to providing basic needs to this population.
The vast majority of humanitarian innovation initiatives are top-down, the clients are the humanitarian aid organizations and the "users" are the affected population who have no direct line back to the suppliers. MIT D-Lab is pioneering a new approach to humanitarian innovation, which is training refugees and displaced person in the design process and the use of tools, so that they can create the kinds of things they need—cookstoves, fans, water coolers, pumps, for example—to improve their lives and ultimately improve the way humanitarian work is delivered.
History of the MIT D-Lab Humanitarian Innovation Program
D-Lab first worked with war-affected populations in Northern Uganda in 2009 as over one million displaced people returned back to their destroyed villages after the brutal war between the Lord's Resistance Army and the Ugandan government. As people struggled to rebuild with few resources, D-Lab developed the Creative Capacity Building (CCB) curriculum aimed at teaching people with little or no formal schooling to design and build simple prototypes of tools, technologies, and products – threshers, rat-traps, cycle powered technologies, solar powered cell phone chargers, etc. – to help them meet the challenges of daily life.
Based on that experience, Amy went on to be a co-founder of the Rethink Relief co-design summits (see below). UNHCR asked Amy and Martha to help run the 2016 Humanitarian Innovation Jam in Kampala. In that same year Amy and Martha created the D-Lab: Humanitarian Innovation class, which they have co-taught at MIT annually, using their experiences in the field to inform teaching and vice versa.
Amy and Martha, working with D-Lab staff, alumni, and members of the International Development Innovation Network (IDIN) a program founded by D-Lab, have run workshops and trainings on humanitarian innovation in  Colombia, El Salvador, Puerto Rico, Greece, and Uganda. Their growing reputation for this work brought them an invitation to present at the International Humanitarian Studies Conference in The Hague, Netherlands in August of 2018.
Current & Recent Programs
Creative Capacity Building with Unaccompanied Refugee Minors & Women - Athens, Greece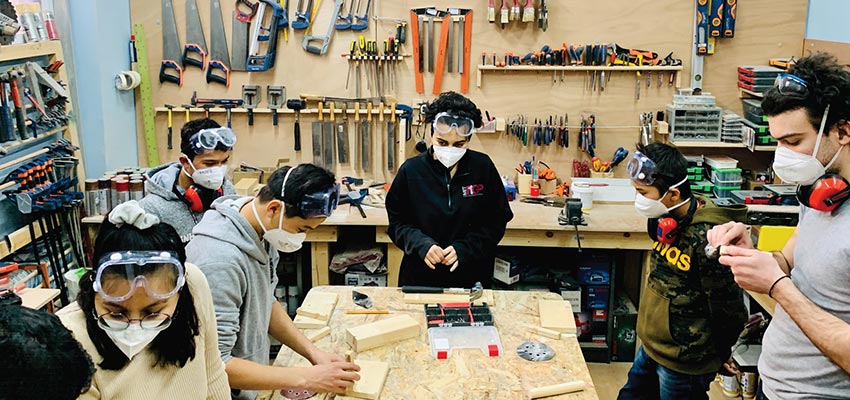 Since summer 2017, MIT D-Lab has been working with Faros, a non-profit organization in Athens that provides support to unaccompanied refugee boys and women. D-Lab has organized multiple design trainings for the youth and women and assisted in the development of an innovation center - the Horizon Center. Read more.
Disaster Risk Reduction Program — Dry Corridor, El Salvador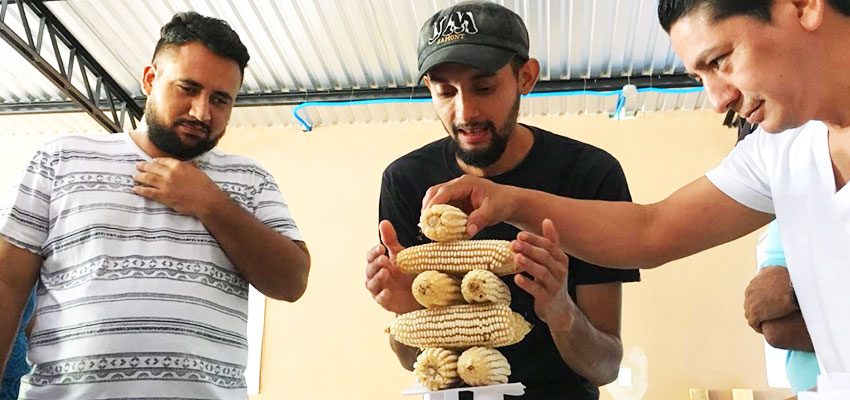 A three-year MIT D-Lab project in coordination with and funded by Oxfam that aims to build a local ecosystem for innovation that will include Creative Capacity Building for people in four communities, the establishment of a local innovation center in a central area and the development of an advanced CCB training, adapted for risk reduction design. Read more.
Refugee Innovation Ecosystem - Rhino Camp, Uganda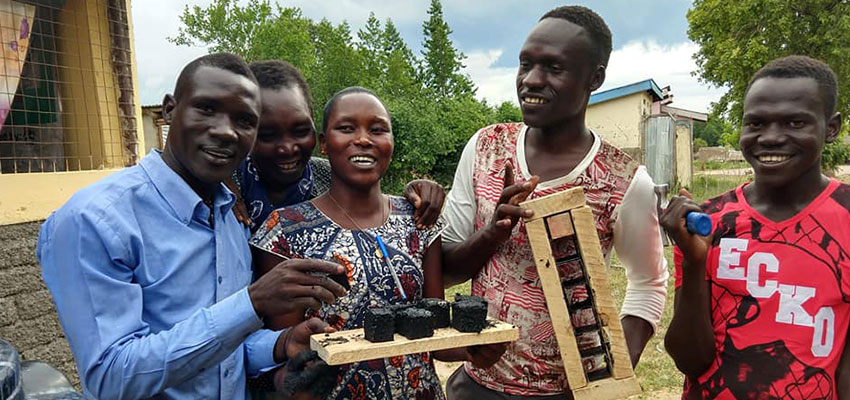 The D-Lab Humanitarian Innovation team has established ongoing programs in Rhino Refugee Settlement in northern Uganda. Read more.
Co-Creation Toolkit for Humanitarian Innovation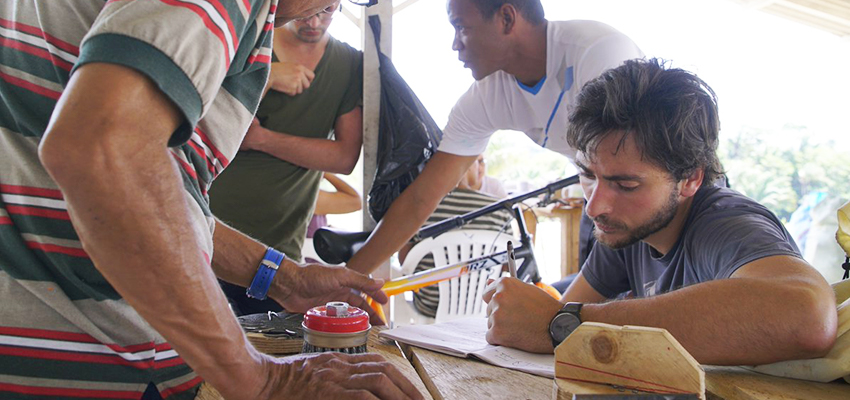 MIT D-Lab is piloting a novel approach to teaching graduate-level design and systems thinking courses that aims to move graduate students in STEM fields — both at MIT and around the globe — toward a more collaborative and inclusive approach to problem-solving that blends participation, systems thinking and design. Read more.
Practical Techniques for Water Quality Testing and Purifications - Puerto Rico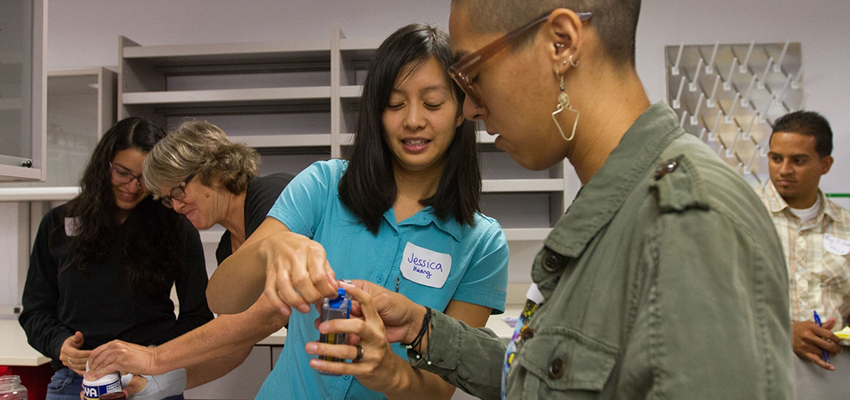 Hurricane Maria forced hundreds of thousands of people to collect water from streams or springs leaving them vulnerable to gastrointestinal disease. Oxfam and the Puerto Rico Science, Technology & Research Trust, in collaboration with University of Puerto Rico (UPR), invited MIT D-Lab to lead a hands-on technical training of trainers on water treatment and testing in San Juan. Read more.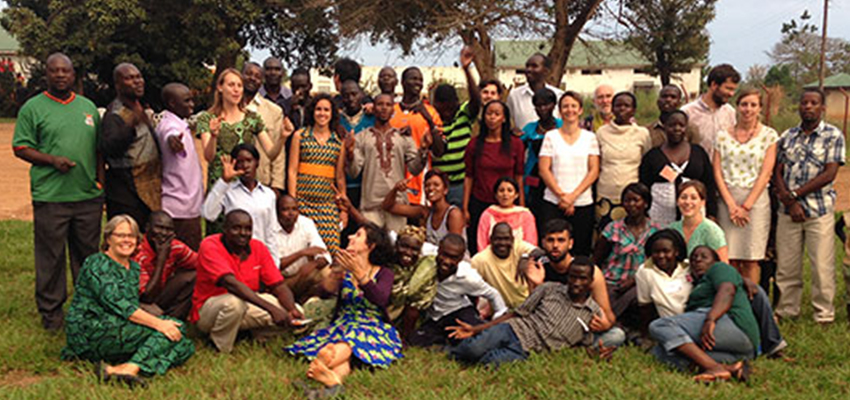 Rethink Relief, co-founded by D-Lab Founding Director Amy Smith, is a program whose goal it is to fill the gaps between the initial humanitarian response to a disaster or conflict and the resettlement and recovery that follow. Summits have taken place in the Netherlands at TU Delft (2011), at MIT (2013), and in Pader, Uganda (2014). Read more.