MIT D-Lab
265 Massachusetts Avenue, 3rd floor
MIT Building N51
Cambridge, MA 02139
Getting T/here & Tours - see below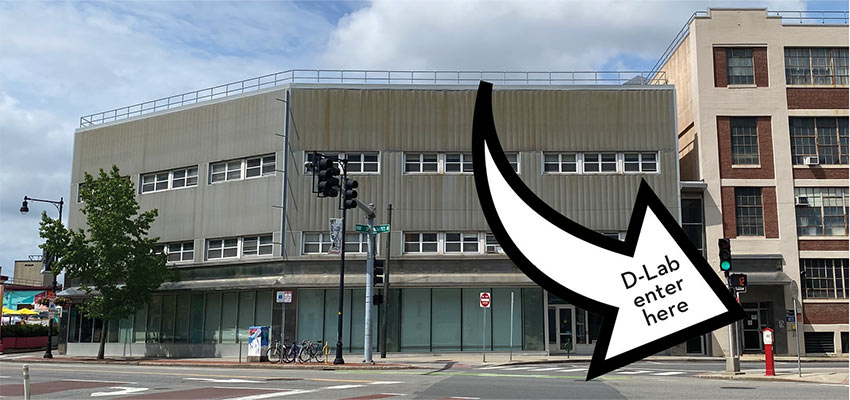 Getting T/here
Public Transportation
Public bus lines: 1, CT1, CT2, 64, 70, 70A, and others
Red Line subway: Central Square (.4 mile), Kendall/MIT (.6 mile)
Blue Bikes (formerly Hubway) Bike Share
Blue Bikes is Metro Boston's public bike share program, with over 1,800 bikes and more than 200 stations across Boston, Brookline, Cambridge, and Somerville.
Closest station: University Park (M32040)
Parking
Street parking: Metered parking along all adjacent streets. Use US quarters (25 cents) or Passport Parking app.
Parking garage: 55 Franklin Street Garage between Sydney and Landsdowne Street
Accessibility
There is a ramp entrance from the parking lot, to the right of the building. The ramp leads to a hallway and elevator. D-Lab is on the third floor.  When leaving the elevator on the third floor, you more or less U-turn left to enter D-Lab through doors and down a ramp. The restrooms are single sex, multistall, one accessible stall each. There are accessible one-at-a-time restrooms on the elevator hall.
Tours
Tours are now available on a limited basis to members of the MIT community for groups of 10 or fewer people! Please contact Nancy Adams to arrange a tour.