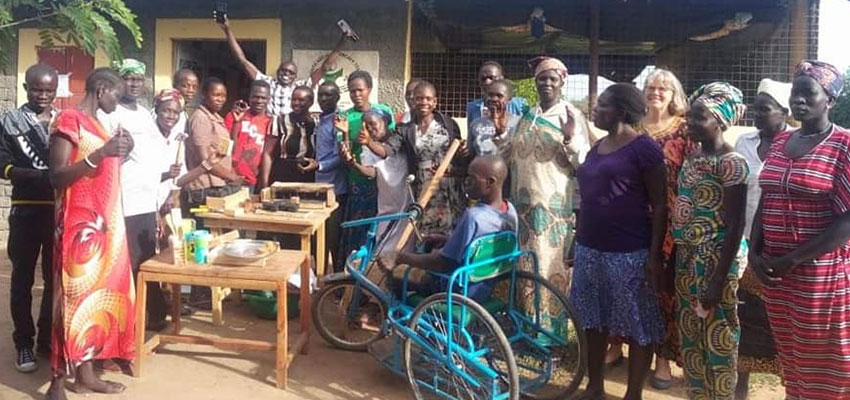 Participants in the Creative Capacity Building workshop in Rhino Camp, Uganda.
MIT D-Lab
This past week, MIT D-Lab Founding Director Amy Smith has been in Northern Uganda working with the Youth Social Advocacy Team and Kulika Uganda conducting a Creative Capacity Building (CCB) Workshop in Rhino Camp. The camp, originally opened in 1980, expanded in the wake of the South Sudanese civil war to host the sudden influx of refugees into northern Uganda. The settlement currently hosts more than 116,000 refugees, mostly South Sudanese, and continues to receive new arrivals.
With the goal of inspiring bottom-up innovation in humanitarian settings, the 25 workshop participants included both refugees and residents of host communities. Women, men, people living with disabilities, innovators, technologists, and entrepreneurs all took part, working in five groups to develop working prototypes, some of which may move on to be the focus of future business ventures. Many of the participants will go on to attend the International Development Design Summit: Improving household livelihoods in humanitarian settings, August 21 to September 7.
Below is a lightly edited "diary" of the workshop based on social media posts from the Youth Social Advocacy Team:
Day 1
Creative Capacity Building Training kicked off today Tuesday in Rhino Camp, Arua, Uganda with an introduction to Design Cycle, Design Process and Design Challenge for women, Youth and men from both Refugees and host communities. We are building a community of problem solvers using creative thinking for their daily challenges through CCB.
Day 1 Design Challenge
Using only two pieces of paper, raise and carry as many maize cones as you can!!! From impossible thoughts, Fears, disbelief.... Look at how exciting and fun it was for teams to raise more then 10 pieces after using the DesignCycle.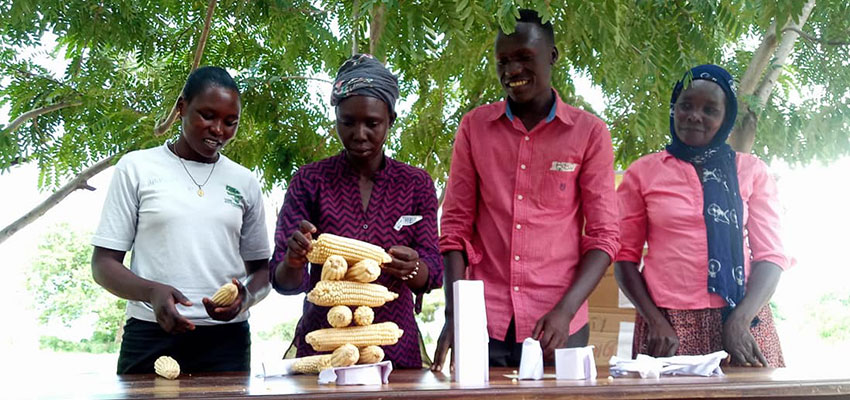 Day 2
Participants during the Build-It and Skills Building Sessions are learning how to make a Maize Sheller. We are using local materials to teach skills to refugees and host communities by building their capacity in hands-on activities -- critical for their livelihood status. We are going to discuss projects and challenges to be worked on later in the afternoon and the rest of the days. We are joined by the Oxfam in Uganda team, very great YSAT partners as always.
No worry for refugee farmers planting maize any more! In just 2 days, our participants are happily showing their maize shellers proudly what spirit CCB has for local communities especially refugees.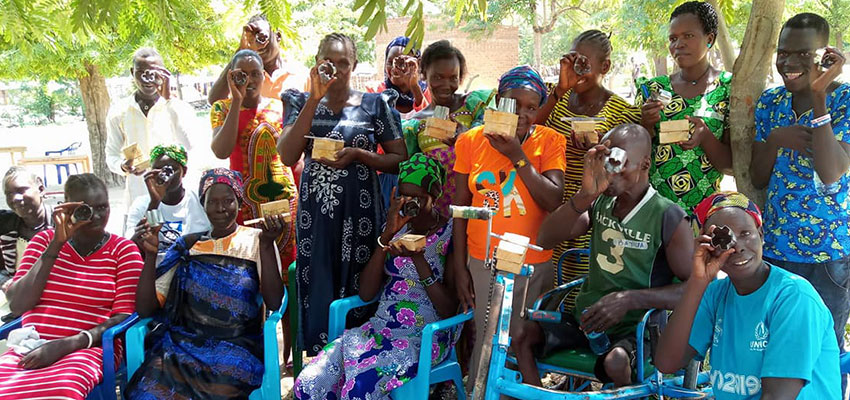 Day 3
Participants during CCB Training on Information Gathering: Think of Ideas and Choose the Best Idea session.
Today the 25 participants were working on 3 Projects
1. Charcoal Press (Briquettes)
2. Groundnut Sheller
3. Simsim Sweets maker
We can't wait for Saturday when the teams will be showcasing their final project ideas, prototypes, and products. Empowering local refugee communities through creative innovations!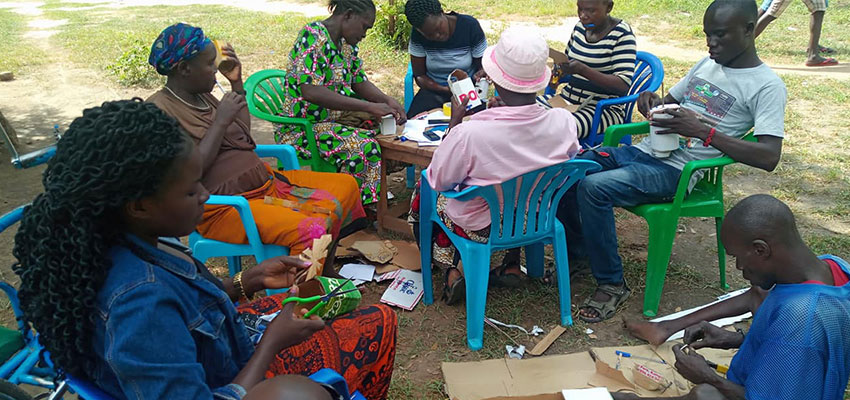 Day 4
Congratulations to all our 3 teams of #CCB_Uganda2019 in Rhino Camp!
Participants in the Creative Capacity Building training today worked on their 3 projects during the Build-It and Test-It sessions. Below are the 3 project prototypes ready for show case tomorrow!!
1. Save the Forest (Charcoal Briquettes Press)
2. Jujumbita Bongo (Groundnut Sheller)
3. Sweet Simsim. (Simsim Sweets making)
Practical Skills + Creativity + Innovations + Resilience = Self Reliance through Livelihoods for Rural Communities and Refugees!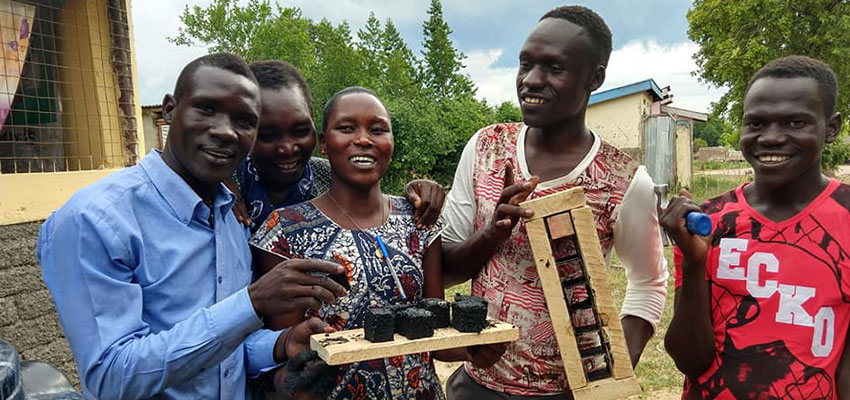 Day 5
Excitement all over participant faces. What a week in Rhino Camp! Congratulations to all the teams:
1. Team Save the Forest for developing a briquettes making press
2. Team Jujumbita Bongo for developing Groundnut Sheller
3. Team Sweet Simsim for inventing Simsim Sweets making machine in 5 days.
We would like to officially announce the opening of Refugee Innovation Space in Ocea YSAT Office with all available tools for continuity of these projects and more. We are all ready for IDDS Uganda 2019 now!
---
Special thanks to: Kulika Uganda for facilitating CCB Rhino Camp 2019, Oxfam Novib for fully attending this CCB, and USAID - US Agency for International Development, the International Development Innovation Network (IDIN), DFID - UK Department for International Development, United Nations Development Programme - UNDP, United Nations Youth, UNHCR Uganda, UNHCR Global Youth Advisory Council, These Hands GSSE, and Ecolife Foods.