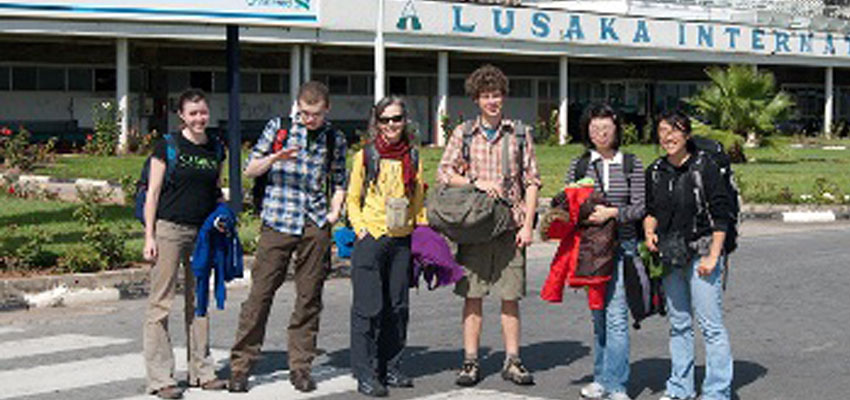 D-Lab team arrives in Lusaka
The first team to provide photographic coverage of their trip is the D-Lab Zambia trip. They have arrived at the capital, Lusaka, where they are getting to know the people and workshop of Disacare, their first community partner. Eric Reynolds, trip leader and D-Lab staff member reports:  
The students are already diving into various projects including working with Disacare's marketing team and their technicians in the workshop, acquiring materials for our projects to come, and meeting with groups in Lusaka about our biodiversity and community radio projects. The weather has been great.  It is very sunny and hot compared to January in Boston.  The Zambians we've met are incredibly friendly and hospitable, and we're very excited to spend the next few weeks working them and our other community partners.
Nse Umoh, the course Teaching Assistant is leading the trip to Rwanda, along with Faith Keza, who is originally from Rwanda. Faith greeted the incoming team at the airport in Kigali, and they all settled in at the hostel where they will be staying for the next few days before they leave for Butare. The Rwanda and Brazil teams were the last two to fly out from Boston on Wednesday afternoon, so we expect more news from them soon.