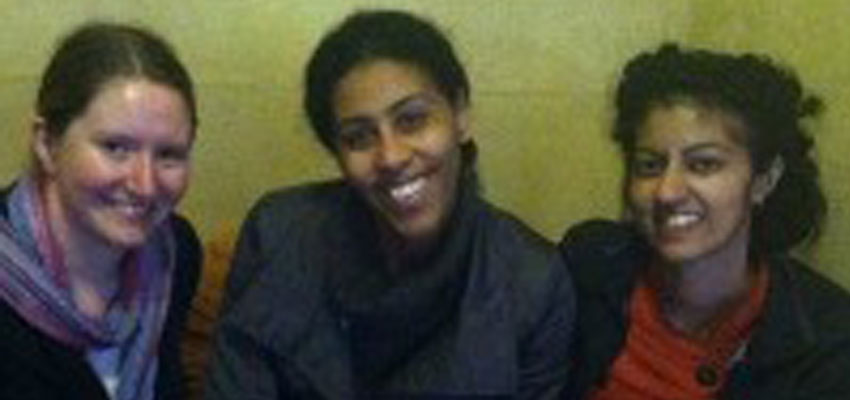 D-Lab Assessment Coordinator Kendra Leith and staff member Nadia Elkordy are currently in Morocco to conduct a Qualitative Technology Needs Assessment on behalf of the D-Lab Scale-Ups program and in collaboration with Grameen-Jameel Microfinance Limited.
In the last few years microfinance institutions (MFIs) have begun developing innovative programs for livelihood technology dissemination. Grameen-Jameel sees an opportunity for leveraging the expanding network of MFIs in the Middle East and North Africa (MENA) region to facilitate access to life enhancing technologies.
Kendra and Nadia are gathering information to assess the feasibility of such innovation. They are conducting focus groups and interviews with a representative sample of microfinance clients and meeting with the industry officials to identify the areas of livelihood technologies with the most potential for a successful deployment. This exploratory work will also lay the foundation for future collaborations in the region.
See the next Scale-Ups e-news for more details on the project outcome.