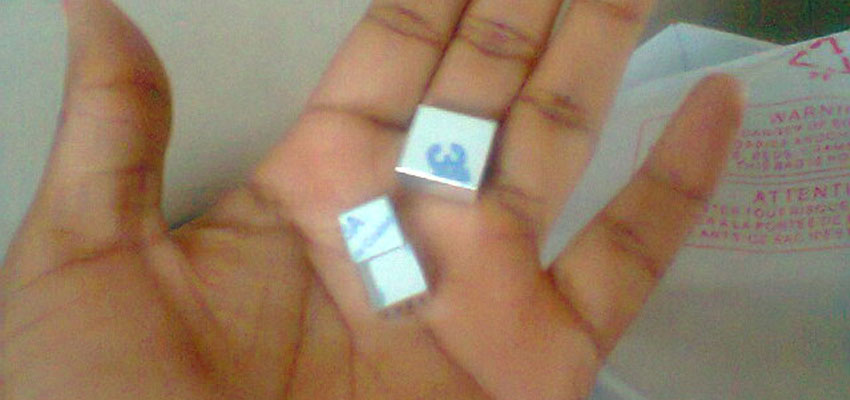 Brian Ping Ngai Chung sending instructions for using supplies to his team in Ghana from China
COLOMBIA
The Colombia team was the first to travel, leaving in mid-June after a semester of preparation in the D-Lab: Education class, additional meetings, work into the summer, and even a hackathon-inspired session that the team planned to enable themselves to spend long hours together to move their project forward more quickly.
The Colombia team has been collaborating with parents and youth at a community-initiated school in Malambo, Instituto Pedagógico Miguel de Zubería, to develop ways to help sustain the school financially. For example, one prototype that the team worked on is setting up a small school store with a mobile application that teachers and parents can access on their phones. With a rock-star coder on the team, things progressed quickly from conception and wireframes to a live application for testing and feedback. The team also extended their network by engaging the local Universidad del Norte, situated in Barranquilla, to support the school's efforts. The D-Lab student team returned safely, and their partners are now busy continuing what was launched during the trip.
During the debrief process, team mentor Pedro Cuellar wrote, "I had a conversation yesterday with both the group of women as well as with Aura and they are all not just grateful for what you did but full of energy, hope and most important with a lot of connections and leads to follow."
UGANDA
Next, Nai Kalema traveled to Uganda for the month of July to work with the Kasiisi Project, piloting an entrepreneurship education project that she worked on with her team in D-Lab: Education over the spring semester. Here is how Nai describes her work in Uganda:
 "There, I collaborated with teachers, local community members, and students to introduce sustainable social entrepreneurship curriculum in a pilot workshop that culminated in a pitch competition before the entire school. With the pilot class of 20 students, we went through that curriculum and in turn, utilizing the lessons, they developed social projects they were passionate about that focused on their local community. At the end, the student project teams (four in total) presented their work to the school assembly. I also met with educators and students at St. Stephens's Secondary school (universal secondary school in Jinja), Kitante Primary school (universal primary school in Kampala-Kololo district) and Beacon East Africa (private primary school in Kampala focused on project-based and experiential learning and teacher training). I met with educators and joined teacher trainings, hands-on science workshops and student project demonstrations.
Currently, I am exploring ways to continue growing this project. I have been developing more curriculum around financial literacy education, developing a proof of concept paper, applying for fellowships and grants, and exploring issues surrounding this project further academically at school. I am really interested in collaborating with others to see how to help this project continue grow and hope to return to Uganda this winter to work with partners." Check out Nai's blog to learn more!
HAITI
While Nai was in Uganda, I joined the Haiti trip to follow-up on the student team's project at the Ecole Communautaire FATEM de Nicolas, a primary school in Mirebalais. FATEM has helped the school start a chicken coop business, with a microloan from Yunus, in hopes of generating income to sustainably support the school.
As the school students had just finished national exams and were on holiday, we focused on meeting with the teachers, school administrators, business owners, and staff, land donors to the school and other key stakeholders in the community. The linkages between the school and the business are currently not very strong; students are not benefiting from being able to visit and learn from the chicken coop, and the chicken coop staff do not have much support from the school community to help them succeed in their business operations.
Team members Chelsey Baturin and Mark Cristhian worked hard to develop activities to raise awareness and engage the school community in supporting the chicken coop, including hands-on lessons for school children around topics like the life cycle of a chicken and ideas to involve the young students' families.
The current plan for testing the activities is to involve animal health students at IDEJEN, a vocational training initiative that provides out-of-school youth with opportunities to build skills to create livelihoods. The IDEJEN students can relate to the school youth and serve as role models, while helping D-Lab students to adapt the curriculum to the local context, deliver it in Kreyòl and get feedback. Having studied animal health and how to raise chickens, the IDEJEN students are also applying what they learned to improve coop operations. Some of things they have already begun working on include better monitoring systems for food and water intake as well as illness, experimenting with more resilient local chicken breeds, and ramping up the marketing to sell more chickens. Once school resumes in the fall, we look forward to hearing how the initial lesson testing goes!
GHANA
Finally, the Ghana team recently left for the month of August to work with partner teachers and school administrators at the Dega Senior Secondary School in New Longoro, in collaboration with peers from the Kwame Nkrumah University of Science and Technology in Kumasi and with remote support from D-Lab teammate Brian Ping Ngai Chung in China.
They have been hard at work setting up a computer lab with Raspberry Pi and used monitors found in country, and adapting hands-on science activities from the national curriculum to be more accessible given locally-available materials in the community. An update will be posted once the team returns at the end of this month.
THANKS!
It's been a busy and productive summer, for which the D-Lab: Education instructors would like to thank:
All of the wonderful project mentors and partner liaisons (including Aron Walker, Charles Plaisimond, Aura Estela, Elizabeth Ross, the KNUST Creativity Group members);
Funders and supporters who made these projects possible by supplementing D-Lab's limited resources (Community Service Fund, IDEAS Global Challenge, Harvard, friends and families of the class community);

And, of course, the spring 2014 D-Lab: Education students and community partners –  thank you for your openness to learning and collaborating with each other, your innovative ideas and your hard work to bring some of these ideas into fruition!