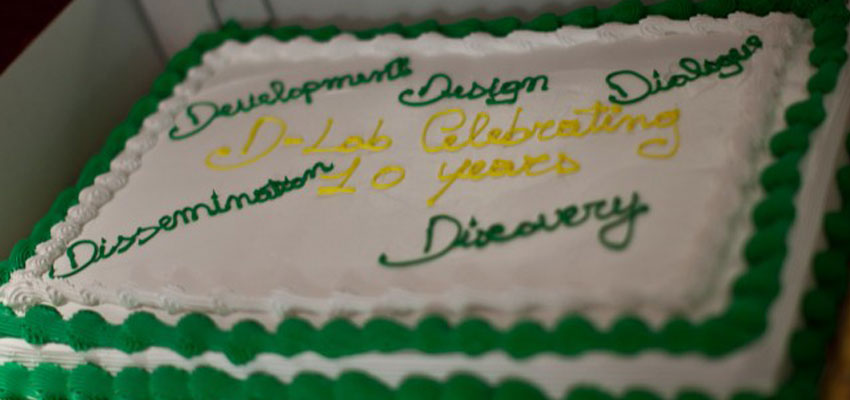 D-Lab's 10-day Decennial celebrations arrived at the onset of a major transition - one that solidly places D-Lab in a quickly-developing area of Cambridge and near other MIT landmarks.  Without stopping to catch our breath after the Decennial celebrations, we packed our offices, labs, and workshops into hundreds of orange crates which have now made their way onto the third floor of N51, the MIT Museum building on Mass Ave.  
As we stroll through the halls, it is hard to imagine this is our new home!  With almost twice as much space as we had in our previous home in E34, we are all overwhelmed and excited by the new space.  Our imaginations have been running wild as we envision what having dedicated workshops, brainstorming areas, meeting rooms, and classrooms all in one place means for bolstering our academic offerings and expanding the possibilities of hands-on learning and collaboration.
We plan to be completely settled in by the end of the summer, ready for students this upcoming fall semester. Stay tuned for open hours scheduling for the summer, but do plan on coming by and taking a tour of our new home!