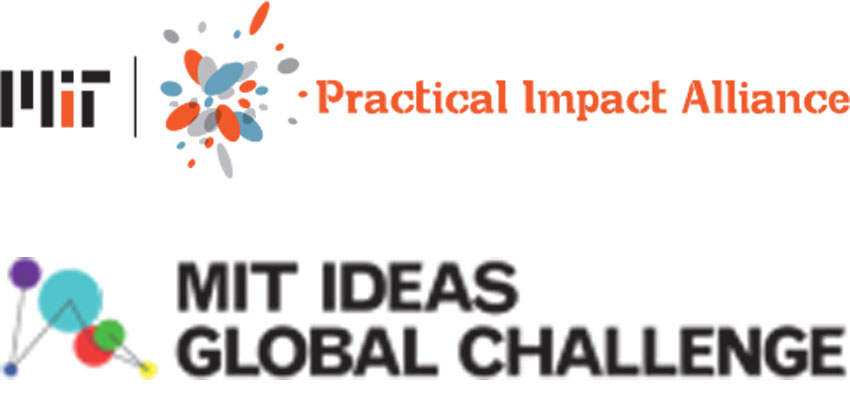 Please join MIT IDEAS Global Challenge and the MIT Practical Impact Alliance (PIA) for the launch of the 2016 PIA Mobile Phones & Behavior Change Challenge on Thursday, December 10, 2015 from 6:30 - 8:00 PM at D-Lab, MIT N51, Room 310. Please register through Eventbrite page by Wednesday, December 9, 2015 at 9:00 AM.
The launch will feature a talk by D-Lab Mobile Technology Group founder, Dr. Rich Fletcher. Rich will disscuss innovative tools and technologies for measuring, predicting and encouraging behavior change. You will then have the opportunity to pitch your ideas on mobile phones and behavior change. 
Following the talk, attendees will have the opportunity to break into small groups for project brainstorming discussions. This is a great opportunity for potential Challenge participants to recruit new team members and talk through issues.
Background on the Challenge
Mobile phones have become more ubiquitous, especially in the developing world. As of 2014, subscription rates exceeded 100% in countries like Botswana (167%), Cambodia (155%), Indonesia (126%) and Mali (149%). In addition, cell phone usage has been expanding quickly. In 2010, the number of subscriptions per 100 people in Mali was only 53. However, by 2014, that number had increased by 181% to 149 in just four years. Similarly, in Ghana, the rate increased from 72 in 2010 to 115 in 2014, a change of nearly 60%.[1] 
With the proliferation of mobile phones, many organizations like the social enterprise, Dimagi, and organizations such as Grameen Foundation and World Vision have been using these devices as a platform for sharing information and encouraging behavior change. Some of the programs include interventions related to maternal and child health, agricultural practices, and banking activities. Although there has been some reported cases of success, these interventions tend to be complex, and few have reached significant scale. There is still room for innovation, especially related to scalable solutions. Thus, MIT's Practical Impact Alliance is proposing a challenge for students to develop scalable solutions in the space of mobile phones and behavior change.
Here are a few examples of challenges that you might address using mobile phones:
Increase savings among small holder farmers
Improve rural community health worker clinic attendance
Decrease incidence of texting while driving
Combat obesity in children and adolescents
Effectively engage partners in maternal health interventions
Improve mental health of adolescents and adults
Improve sanitation
There are also a number of broader questions that could be addressed through this challenge. Here are a few examples:
What is the best way to scale up mobile phone and behavior change interventions? What components are necessary to scale the interventions?
What is the appropriate dosage of messages required for behavior change?
To what extent can the lessons learned from the health, agriculture and banking sectors be applied to other fields?
What is the best way to incentivize people to provide data via cell phones?
Solutions
Although PIA has a preference for solutions that are applicable to the developing world, developed world solutions are also acceptable, as long as they have the potential to have positive social impact at scale. The solution could be software, hardware or process-focused.
Sponsor for this challenge
This challenge is supported by PIA and originated from PIA's Mobile Phones and Behavior Change Working Group. PIA fosters collaborative action and shared learning among a community of change-makers from within leading business, social and academic institutions. By bringing these independent actors together, PIA aims to catalyze change within organizations, generate and disseminate useful knowledge, create practical innovation, and enable effective implementation of market-driven solutions to poverty. Through PIA's activities (working groups, summits, innovation challenges, etc.), member organizations can increase their individual and collective impact – all while leveraging and supporting the work of MIT programs focusing on global poverty alleviation.
Opportunities for MIT students
Teams of students who wish to address this problem should contact Kendra Leith (kleith@mit.edu), Evaluation Manager for MIT D-Lab, to learn more about the challenge, potential community partners and mentors from the PIA network.