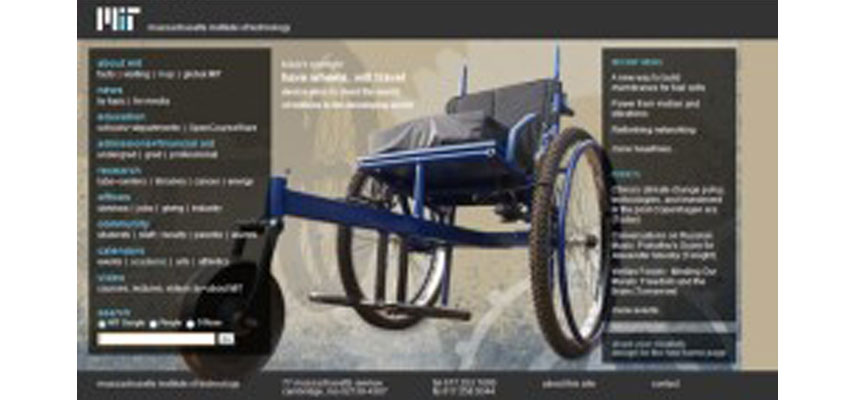 MIT homepage spotlights today the Leveraged Freedom Chair project, which is also featured on the MIT News: New wheelchair gets its first real-world test. Amos Winter, PhD candidate in mechanical engineering at MIT and D-Lab instructor for Wheelchair Design in Developing Countries, has designed, along with a team of undergraduates and international design collaborators, an affordable wheelchair that can carry users comfortably and efficiently off-road, but is also small and maneuverable enough to use indoors.
The LFC won the MIT IDEAS Competition in 2008, won first place in the Graduate Student Mechanism Design Competition at the ASME International Design Engineering Technical Conference in August 2009 and was a finalist in the Student Design Competition at the Rehabilitation Engineering and Assistive Technology Society of North America Conference in June 2009. With the help of pro bono legal representation, a provisional patent for the LFC was submitted in October, with the utility to follow in fall 2010.
Winter recently returned from East Africa, where he spent three weeks in January surveying six disabled people who had tested prototypes of the LFC. Using feedback from the four-month trial, as well as a $50,000 grant he recently received from the Inter-American Development Bank (IADB), Winter is currently tweaking the LFC design in anticipation of advancing it to large-scale production, which would provide local manufacturers with the tools to produce 500 to 1,000 units per month.