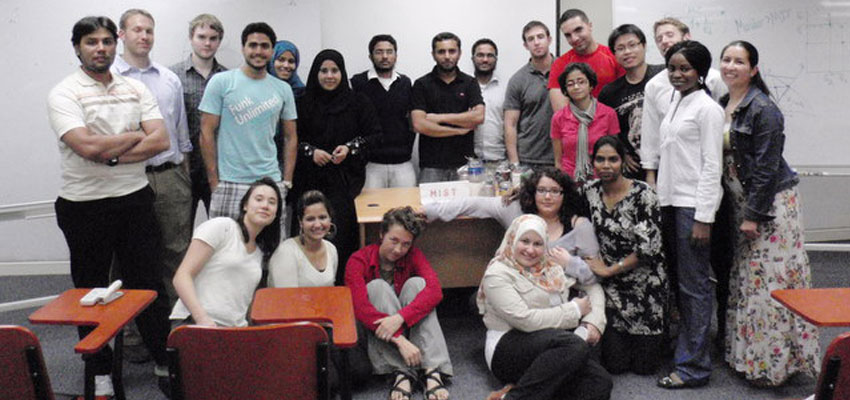 These D-Lab students come from 13 different countries!
The D-Lab Energy class is running in parallel at MIT and in Abu Dhabi at the Masdar Institute, the world's first graduate institution devoted to renewable energy and sustainability.  (For more information on Masdar, see this article. )  This is the first year Masdar has ever run classes, and it's exciting to be able to start a D-Lab class here from the very beginning. Nearly 25% of the student body at the Masdar Institute is participating in D-Lab.  (The student body here is still small. =)
Masdar's spring break was last week, so 15 people from Masdar traveled to Borneo to visit PACOS and meet our partner communities, Terian and Buayan, two remote villages where PACOS has facilitated the installation of micro-hydro plants.  I'll post more about the trip soon!