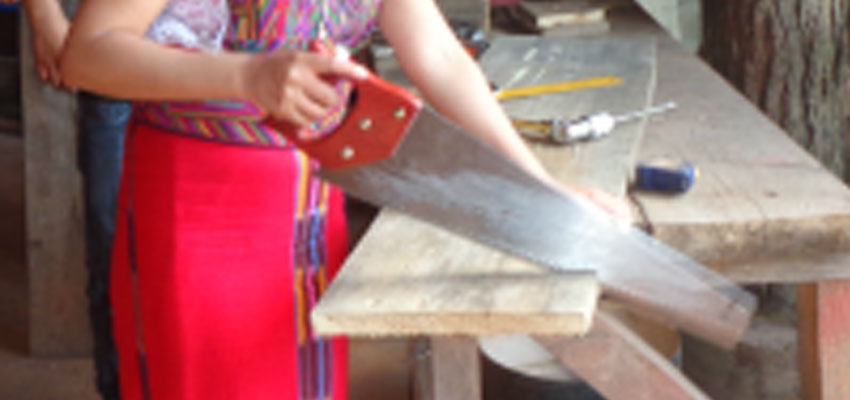 Creative Capacity Building in Guatemla
Greetings from rural and rainy Guatemala, where D-Lab Associate Director Kofi Taha and I are training community mobilizers to share D-Lab's Creative Capacity Building methodology with predominantly indigenous communities throughout the Ixil region.
Through a hands-on and project-based curriculum, we create a supportive environment for participants to design their own technologies to improve their livelihoods. 
To read more about this project, see last fall's MIT News Article introduing this program, MIT D-Lab promotes rural community innovations in Guatemala with Soluciones Comunitarias.
Building Creative Capacity with the Practical Impact Alliance in Ghana
Meanwhile, around the world in rural Ghana, using the same principles of community-based technology co-creation and innovation, D-Lab Founder and Co-Director Amy Smith, D-Lab Scale-Ups Program Director Saida Benhayoune and the rest of the Practical Impact Alliance (PIA) staff are leading the first annual PIA Co-design Summit with over 30 individuals including PIA Members from industry, international nongovernmental organizations, as well as Ghanaian innovators, social entrepreneurs, and members of the local community.
Advancing the discipline of collaborative design
Working at two very different ends of world, with people from a broad range of educational experience and professions, what unites both projects is the pursuit D-Lab's mission to advance the discipline of collaborative design and delivery of technologies that improve the lives of people living in poverty.