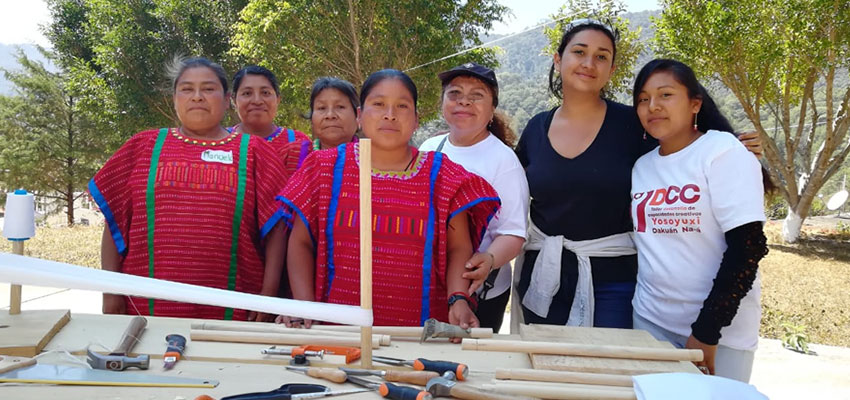 MIT D-Lab Program Affilate Ta Corrales Sanchez (second from right) during a workshop with local community members in Oaxaca, Mexico.
Supporting inclusive and participatory development practices to improve livelihoods in Oaxaca
Since 2016, MIT D-Lab has been collaborating with a diverse group of leaders and organizations in Oaxaca, Mexico, with the goal of supporting inclusive and participatory development practices that can lead to the improvement of the livelihoods of people living in economically-distressed communities of the state. This work has had two main phases: the Creation of Creative Capacities in Oaxaca program or OC3 Program (2016-2019) and the Community-Driven Innovation and Entrepreneurship program or EIIC Program (2019-present).
OC3 Program (2016-2018)
The OC3 program was a multi-stakeholder, multidisciplinary initiative to support the development of the local innovation and entrepreneurship ecosystem of economically-distressed communities in the Mexican state of Oaxaca. The project was conceived and executed by the MIT Enterprise Forum Mexico, co-designed with and facilitated by MIT D-Lab, and funded by the Federal Government through the National Institute of the Entrepreneur (INADEM) and Oaxaca's State Government through of the Oaxacan Institute of Entrepreneurship and Competitiveness (IODEMC). As part of this program, MIT D-Lab facilitated an Innovation Ecosystem Workshop in December 2017, bringing together 24 leaders representing 22 organizations from six different regions of Oaxaca.
In 2018-2019, the OC3 Program supported the implementation of D-Lab-inspired Creative Capacity Building (CCB) workshops in four different communities of Oaxaca: El Zapotalito, Yosoyuxi, Santiago Suchilquitongo, and San Mateo del Mar, in collaboration with various local and national non-profits, universities, and other organizations. This work engaged more than100 community members and the local teams continue to provide support to the workshop participants and projects through various follow-up strategies.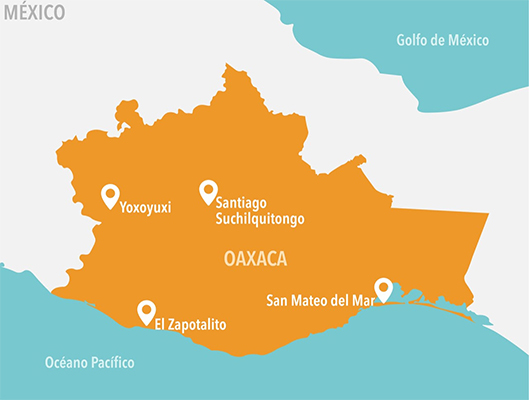 EIIC Program (2019-2020)
Following the implementation of the CCB-inspired innovation programs, a group of local leaders founded OAXIN, the Oaxacan Innovation Center, a non-profit with the mission of sharing inclusive and collaborative innovation practices to promote social and economic justice.
The EIIC Program, or community-driven innovation and entrepreneurship program, seeks to support community-level innovation initiatives that can lead to increased income, productivity, and wellbeing in local communities through entrepreneurial activities. This program has been designed and implemented by OAXIN in collaboration with MIT D-Lab and is funded by the Oaxacan Institute of Entrepreneurship and Competitiveness (IODEMC).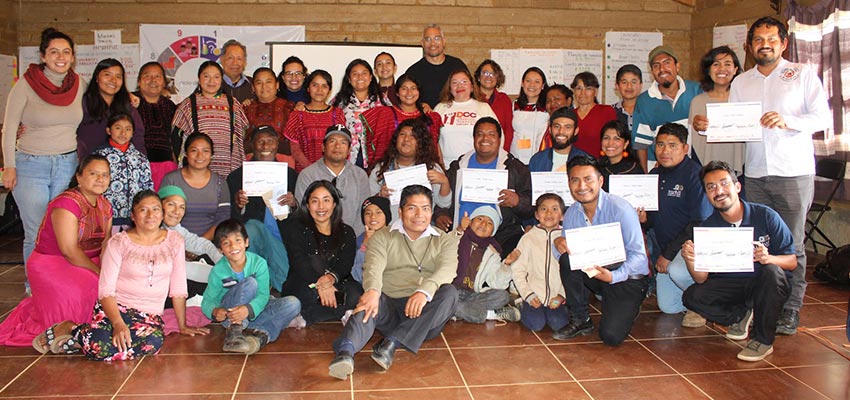 The EIIC Program is composed of three complementary initiatives:
Local leaders trained in CCB: Four local leaders participated in a Creative Capacity Building Facilitators Training in Brasilia, Brazil in, July 2019.
Entrepreneurship and Experience Exchange Forum: FIEC 2019 was a five- day forum for experience exchange and business development of projects led by community members from 6+ communities, using CCB for Business (CCB-B) methods.
Community-Led Innovation Program: Ongoing support of entrepreneurial projects in different stages in the communities of Lagunas, Zapotalito, San Mateo del Mar, and Suchilquitongo. Examples of these projects include a fish descaler in the Ikoot community of San Mateo del Mar and looming stations for artisanal textile making in the Triqui community of Lagunas. This work is being implemented in Zapotalito by FabLab Oaxaca A.C., and in Suchilquitongo by Tejiendo Alianzas A.C.
---
CCB-Inspired workshop in Ikoot Community San Mateo del Mar
Video
Final Report
Photo Gallery
CCB-Inspired workshop in El Zapotalito Community
Video
Final Report
Photo Gallery
CCB-Inspired workshop in Triqui Community Yosoyuxi
Video
Final Report
Photo Gallery
FIEC Forum of Community-Based Innovation and Entrepreneurship in Oaxaca
Final Report
Photo Gallery