Solar technology needs evaluation, Morocco.
Increasing access to solar lighting and power devices in off-grid communities.
Solar power has the potential to provide essential services to people without reliable electricity access. D-Lab has worked with organizations based in off-grid regions to identify appropriate technologies and business models that can meet the needs of specific communities. We have also developed and curate resources to increase access to information related to off-grid solar technologies.
Featured Projects & Programs
SOLAR LANTERN FIELD EVALUATION IN MOROCCO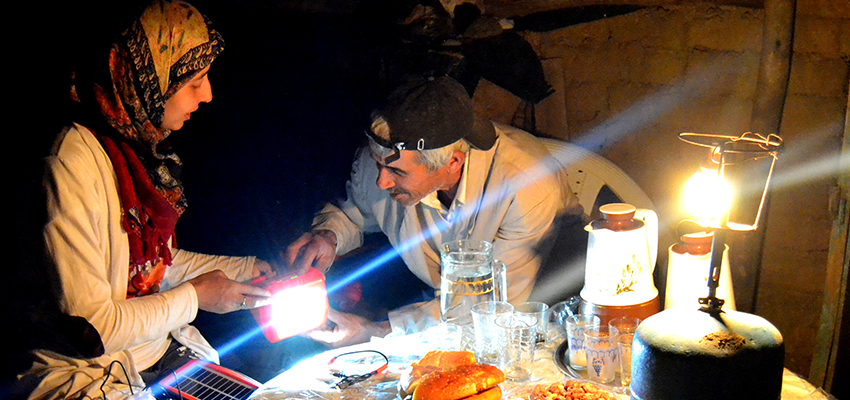 MIT D-Lab conducted an assessment among off-grid rural households in Morocco that indicated a demand for solar lighting products in these communities. Following this assessment, D-Lab partnered with TOTAL Maroc, al Amana Microfinance, and several local retail shops to test the market for solar lanterns in communities in rural Morocco. Read more.
OFF-GRID SOLAR IN EL SALVADOR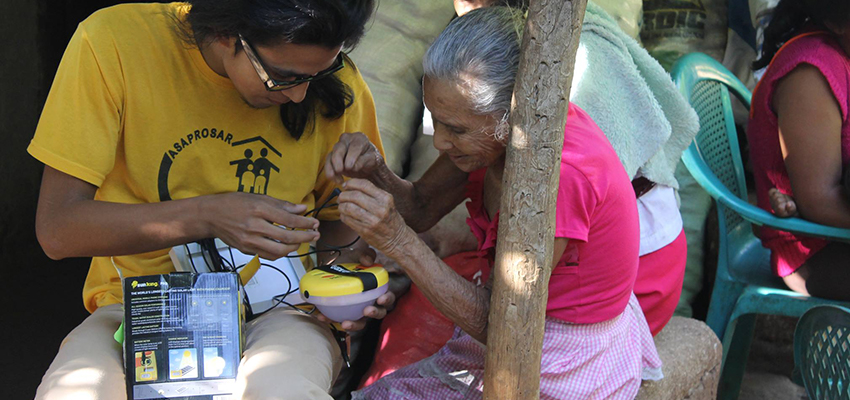 D-Lab researchers worked with students from the D-Lab: Energy I class and NGO ASAPROSAR to conduct an energy needs assessment in the off-grid village El Sauce, El Salvador. Based on the results of and the assessment, D-Lab and ASAPROSAR introduced installed a solar home system in a church, where many people congregate on a daily basis. Read more.
---
For More Information on MIT D-Lab Research Contact
Kendra Leith, MIT D-Lab Associate Director for Research