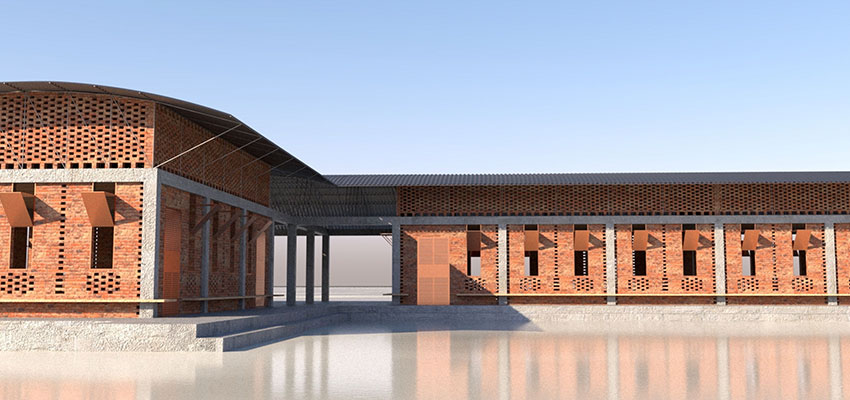 Design of the We Yone Learning Centre (WYLC). This design, the work of Natasha Hirt, is a synthesis of designs produced by D-Lab Schools students in Fall 2021
Over a two-year period, our class has designed and assessed the performance of a three-room, ~400-square-meter learning center for children and adults in Masiaka, Sierra Leone.
Student team
MIT students unless otherwise noted
Natasha Hirt, M.Eng, Civil and Environmental Engineering(D-Lab Schools 2021), architectural design
Quoc Minh Dang, Master of Design, Harvard Graduate School of DesignoFelix Rolf Dieter Dillmann, visiting student
Nebyu Haile, SM Building Technology, Department of Architecture
Felix Li, SB Architecture, class of 2023
Yiwei Lyu, SM Architectural Studies, Department of Architecture
Chelsea Medina, M. Eng, Civil and Environmental Engineering
David Pankhurst, Master of Architecture, Department of Architecture
Margaret Smith, M. Eng, Civil and Environmental Engineering
Karla Tamez, SB Architecture, class of 2023
Isabel Waitz, SB Architecture, class of 2023
Yiqing Wang, Master of Architecture, Department of Architecture
Yuting Zeng, Master of Architecture, Department of Architecture
Community partners
US-Africa Children's Fellowship (USACF)
Mark Grashow, Co-Founder and President
The We Yon Learning Centre was developed in collaboration with US-Africa Children's Fellowship (USACF), a nonprofit that aspires to supply underserved African nations with educational resources. We Yon, meaning "our own" in Krio, the lingua franca of Sierra Leone, will be a place for children and adults to gain an education in reading, writing, mathematics, and computer science, and to learn such marketable trade skills such as quilting, sewing, and traditional craft making.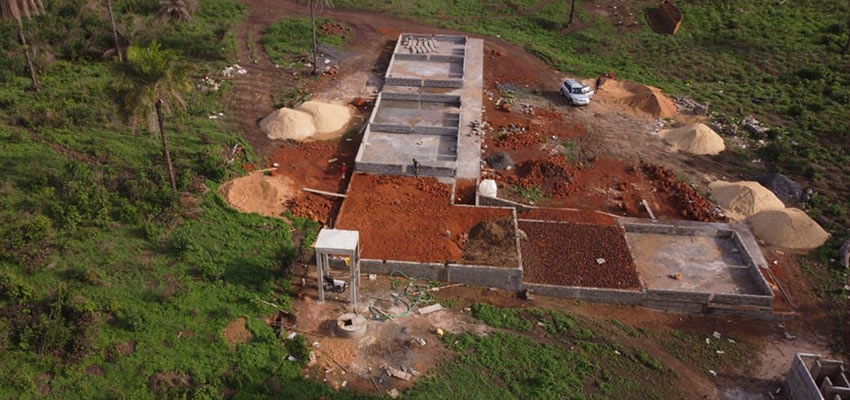 The Centre is currently under construction in Masiaka, Sierra Leone. The structure sits at the intersection of the cutting-edge and the traditional, as local workers use in-situ materials and conventional techniques to realize a design developed with modern structural and environmental analytics:
Topology optimization: we designed the truss to optimally withstand dynamic loads (rain, wind) and dead load (the weight of the roof). It is constructed with locally available steel sizes.
Environmental analysis: To minimize the need for electricity, the building makes as much use as possible of natural ventilation and daylight. Inspired by Burkina Faso architect Francis Kéré's work, the building features several apertures for ventilation and natural lighting.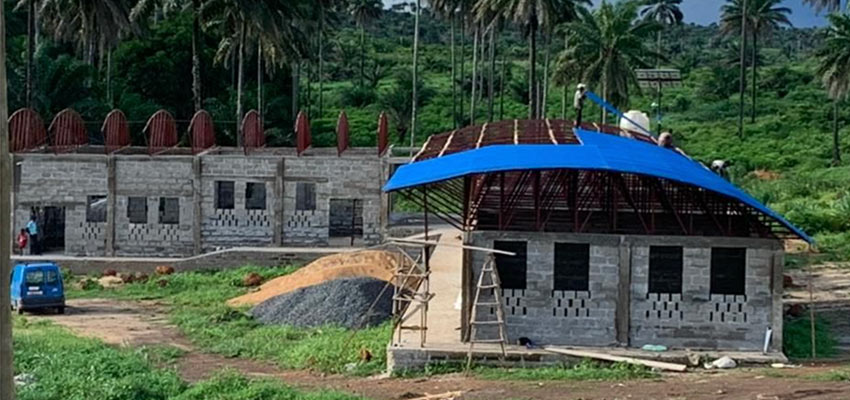 This term, three student teams supported the construction of the building and estimated key aspects of its performance. Analyses included projections of climate change and the impact of rising ambient temperatures on the thermal comfort of facility users, both outside and inside the buildings; estimation of the electricity demand for night-time lighting and ceiling fans needed to improve indoor thermal comfort; sizing of photovoltaic panels and batteries that will need to be procured for the site; fabrication and test of low-and no-cement blocks for possible use in future projects; estimation of embodies carbon for the whole building, with attention to the carbon-intensive Aluminum roof panels; and detailed ventilation and temperature studies of the building as now constructed, again with focus on thermal comfort. Finally, student teams have proposed and are developing mini-projects that concern resilience to extreme environmental events, enhanced ventilation by harnessing buoyancy forces, and reconsideration of building materials to shrink the carbon budget.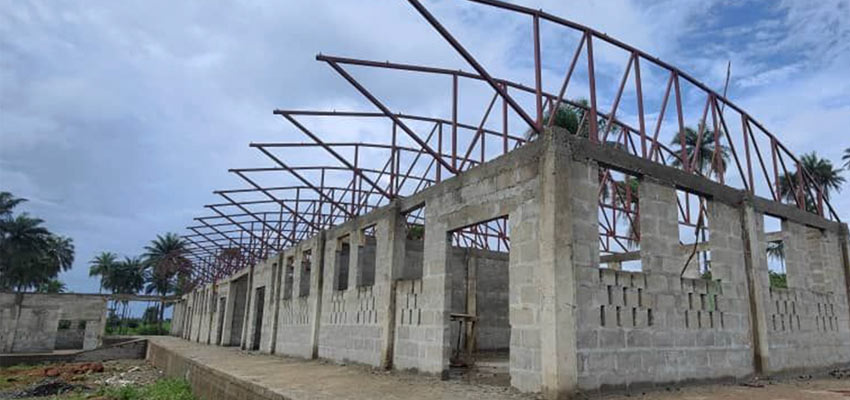 Next steps
The partners are now hiring staff for the facility. Next steps for MIT will be to provide portable instrumentation for environmental measurements and guide the partners in performing interviews of facility users to receive their feedback on the new buildings, including thermal satisfaction. The partners will be engaged in a long-term process of interaction with building users, both directly and through two advisory groups.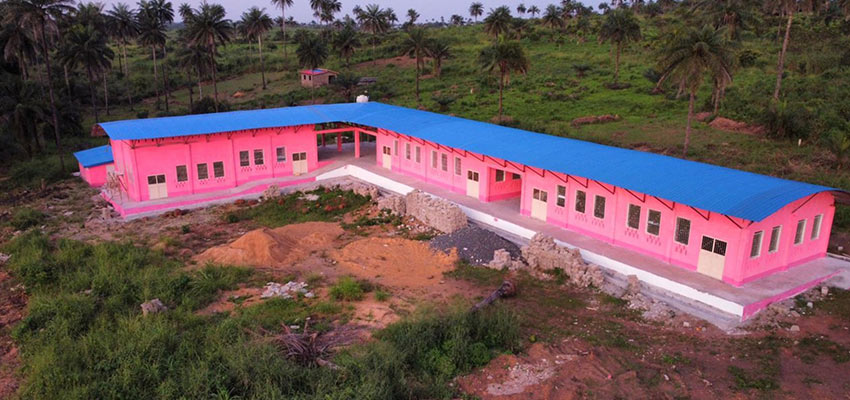 ---
Text: Natasha Hirt and Les Norford
---
MIT D-Lab class
D-Lab: Schools – Building Technology Laboratory
Contact
Les Norford, Instructor, D-Lab: Schools - Building Technology Laboratory; Professor of Architecture; Director, Building Technology Group
Edu Gascón Alvarez, D-Lab: Schools Teaching Assistant