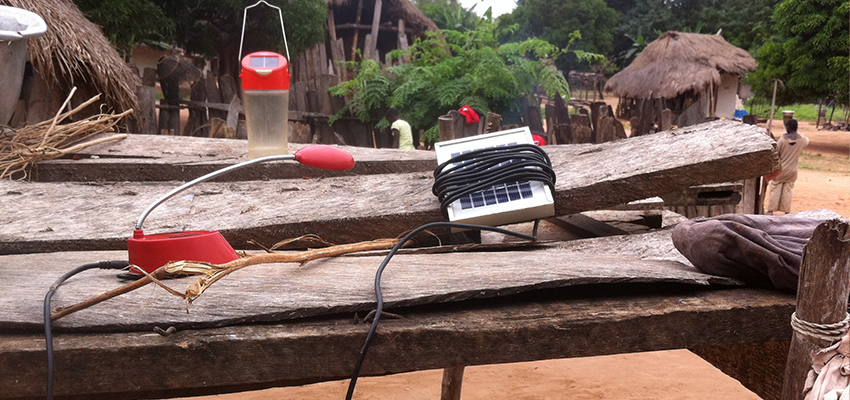 Solar lantern testing, Ghana, 2012.
Launched at MIT in 2012 with a consortium of MIT partners, the Comprehensive Initiative on Technology Evaluation (CITE) was established to develop new methods for product evaluation in global development. MIT CITE was the first-ever program dedicated to developing methods for product evaluation in global development.
Led by MIT D-Lab since 2017, CITE has expanded its research focus to include a broad range of global development topics.
Current & Recent Research Projects
Designing an evaluation methodology to evaluate capacity-building and employment preparedness interventions on women's empowerment
CITE Evaluation Studies & Reports
CITE selects which products to evaluate in coordination with our partners and donors based on factors such as need, CITE expertise, geography, the prevalence of a technology, and more.
Methods
CITE uses a combination of tools such as surveys, interviews, sensors, and focus groups to conduct its evaluations. Each evaluation is user- and context-driven, designed to account for the complexity of product deployment in developing countries.
Find out more
Download A Practitioner's Guide for Technology Evaluation in Global Development, a user-friendly, step-by-step framework for adopting the CITE methodology. 
---
Principal Investigator
Dan Frey, Professor of Mechanical Engineering; MIT D-Lab Faculty Research Director
Contact
Kendra Leith, MIT D-Lab Associate Director for Research