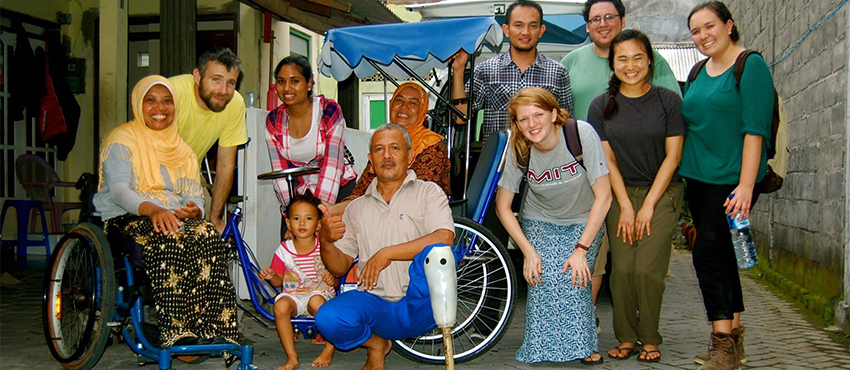 D-Lab: Development and D-Lab: Mobility students in Yogyakarta, Indonesia to work with United Cerebral Palsy Wheels for Humanity, January 2016.
Giving to MIT D-Lab
Thank you for considering a gift to MIT D-Lab that supports our work with students and people around the world to develop collaborative approaches and practical solutions to global poverty challenges. It is the generosity of our friends and supporters that makes D-Lab's ongoing work possible. 
How to support MIT D-Lab
Please click here to make a donation to D-Lab's Annual Fund.
Once you complete the simple online process, MIT will email you an electronic receipt suitable for tax purposes.
---
Contact
For more information about MIT D-Lab or making a gift, please contact Asif Obaidee, D-Lab Administraive Officer.