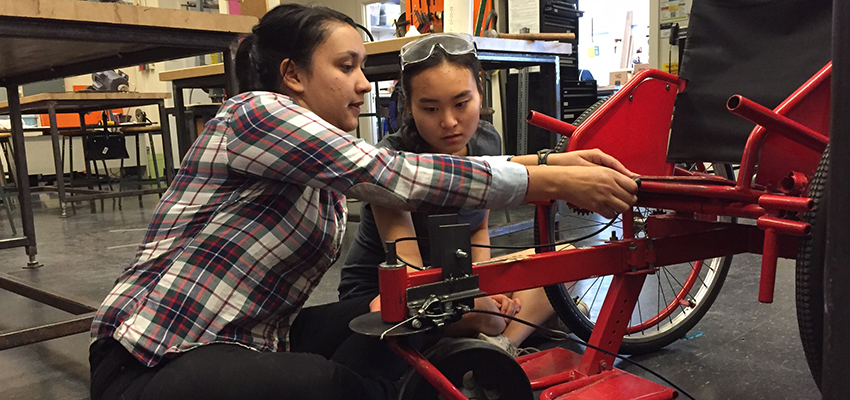 Ta Corrales Sanchez, former D-Lab UROP, working in the D-Lab shop.
Undergraduate Research Opportunities & Experiential Learning Opportunities
Join an existing research project with one of our research staff members as a UROP! You may also propose a research project you have developed from work done in a D-Lab class or on a D-Lab fieldwork trip. Experiential Learning Opportunities (ELO) is a new MIT program, similar to UROP. See below for current listings!
Compensation for UROPs and ELOs
MIT students may receive pay or credit
Non-MIT students may receive credit only
Note on ELO Compensation: MIT undergraduate students who have not fulfilled their ELO guarantee over Fall 2020 or IAP 2021 are eligible for compensation under this project for Spring 2021 at $13.50/hour with an expectation that the student will spend between 80-140 hours on the project over the course of the semester.
Spring 2021 UROP and ELO Listings
Design & Engineering
Education & Training
Energy
Innovation
MIT Program Opportunities
Social Entrepreneurship
Eligibility
MIT Students
All registered MIT undergraduates in good academic standing, including transfer students.
Wellesley College Students
Cross-registered Wellesley undergraduates participating through the MIT-Wellesley Exchange Program (credit only).
Students participating in an official MIT Undergraduate Exchange
During their semester(s) of study at MIT.
---
More information
Subscribe to D-Lab UROP listserv
Contact
Megha Hegde, MIT D-Lab Research Associate and UROP Coordinator