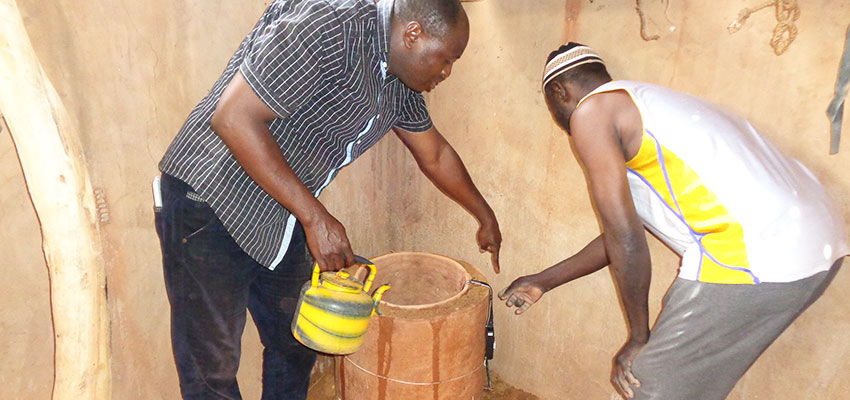 Adding water to a pot-in-pot evaporative cooler, Mali.
 
MIT D-Lab is working with the World Vegetable Center and Institut d'Economie Rurale (IER) to improve the design of clay pot coolers and increase their dissemination in rural Mali. This project builds on design and user research work conducted in 2017.
Design research 
This portion of the project focuses on evaluating the performance of clay pot coolers and other similarly-sized storage devices in a laboratory setting. The temperature and humidity inside the storage devices are evaluated with data-logging sensors designed in partnership with Sensen, and the shelf-life of vegetables in each device is measured and compared with storage in ambient conditions. The vegetables included in this study are spinach, cowpea leaves, amaranth, tomatoes, eggplant, and the shelf-life is measured through a combination of quantitative and qualitative techniques including weight loss, colorimetry, firmness, vitamin C content, acidity, wilting index, and visual evaluation.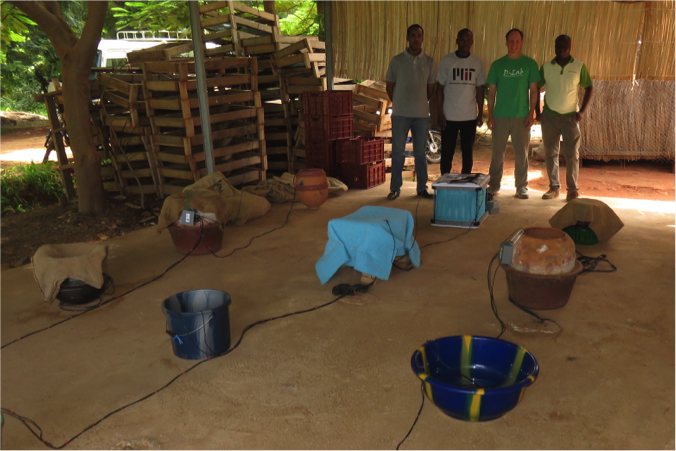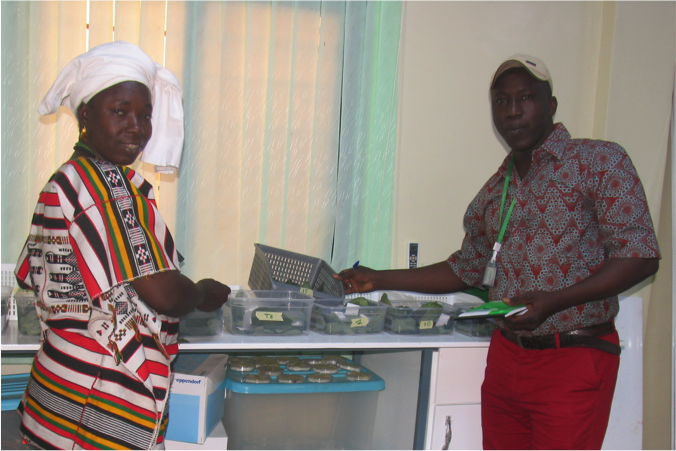 Dissemination of clay pot coolers in Mopti, Mali
To raise awareness and build local capacity to construct and sell clay pot coolers, MIT D-Lab and the World Vegetable Center developed a training curriculum covering:
Importance of proper vegetable storage
Principles of evaporative cooling
Best practices for constructing and using clay pot coolers
User identification and marketing
In March 2020, Mr. Boureima Djiguiba, an extension officer with the Regional Directorate of Agriculture and Ms. Kadidia Nienta, a clay pot maker and seller, delivered trainings at two horticulture cooperatives in Mopti, Mali. Participants in these trainings included extension officers, vegetable retailers, pot makers and sellers, farmers, and members of households. We will be following up with the participants in the coming months to monitor the impact of the trainings and improve the training program. There will be additional trainings throughout Mali over the next three years.