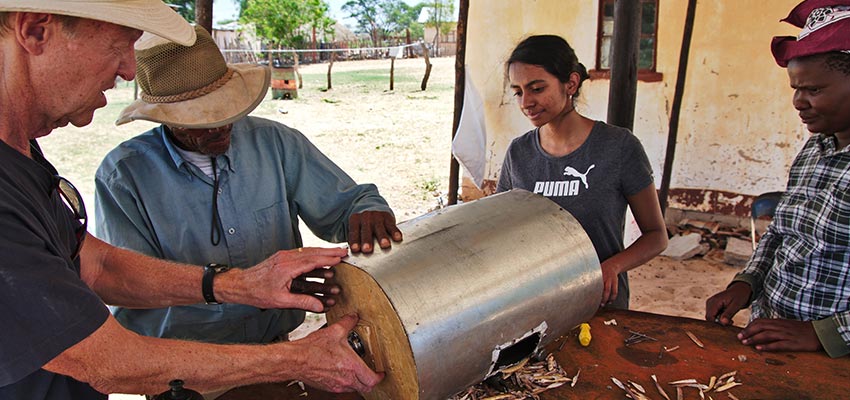 D-Lab Student and community members working on a bean thresher, Dutlwe, Botswana, in January of 2019.
Overview
Increasingly, global development actors are experimenting with and deploying various approaches aimed at strengthening local innovation capacity, particularly within agricultural systems and local market systems. As capacity-building interventions become more popular, a need has emerged for reliable methods of assessing changes in the capacities related to local innovation, as well as other common outcomes of these interventions.
The CITE research project, "Designing an evaluation methodology to assess capacity development for local innovation," seeks to address this need by developing an integrated evaluation framework, methodology, and research protocols for assessing changes in local innovation capacity across highly diverse project contexts. Over the course of three years, this project will create, pilot-test, and refine an evaluation design and methods that can subsequently be used by MIT D-Lab as well as a wide range of other organizations to assess the results of their innovation capacity-building interventions.
---
Team
Elizabeth Hoffecker, Principal Investigator and Project Manager: MIT D-Lab Research Scientist
Megha Hegde, Researcher: MIT D-Lab Research Associate
Contact