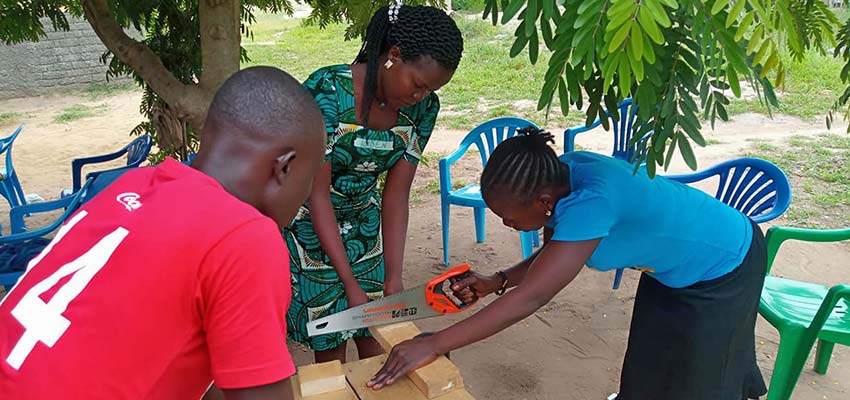 Creative Capacity Building workship with the Youth Social Advocacy Team in Uganda, May 2019.
Identifying common outcomes of CCB programs: key informant interviews with practitioners
Report Summary
This report shares the results of stakeholder interviews conducted in the research scoping phase with MIT D-Lab staff and partners to learn from their experience implementing and evaluating Creative Capacity Building (CCB) programs. CCB is an approach to strengthening the innovation capacity of individuals, teams, and local communities that was developed at MIT D-Lab in 2007. Since its initial implementation in refugee camps in Northern Uganda, CCB has been used in diverse development and humanitarian settings around the world. As an initial step in scoping an evaluation framework for assessing changes in local innovation capacity, the research team was interested in identifying outcomes that have been observed by implementers of CCB across diverse implementation sites and contexts.
 
To that end, the research team conducted 12 key informant interviews between September and December 2019. The interviews focused on identifying outcome areas that long-time implementers of CCB had observed, whether or not these had been confirmed through prior monitoring or evaluation. This report summarizes the results of these interviews, focusing on the reported outcomes and the causal factors that interviewees identified as contributing to these results. The information from these interviews will be used along with findings from other sources to inform the development of an evaluation framework with cross-context applicability.
---
More information
Evaluating Capacity Development for Local Innovation
Contact
Elizabeth Hoffecker, Lead researcher, MIT D-Lab Local Innovation Group