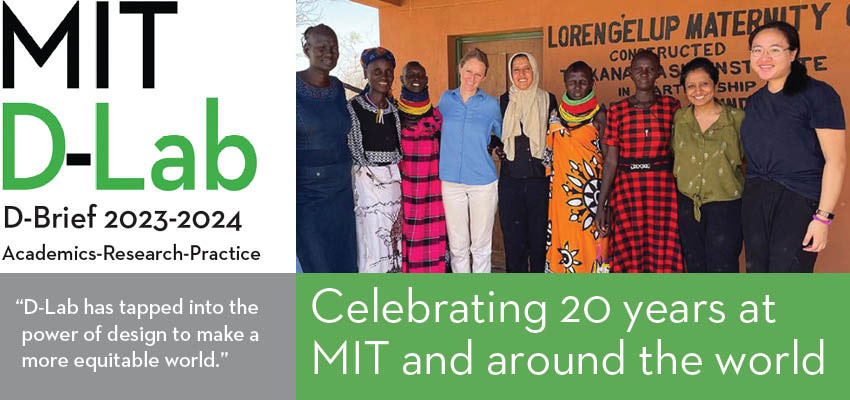 "D-Lab inspires people everywhere to make things and feel good about it. You can't get much closer to the MIT spirit than that. From its pioneering development efforts in Haiti to new evaporative cooling devices for safer food storage, D-Lab has tapped into the power of design to make a more equitable world." - MIT President Rafael Reif on the occasion of D-Lab's 20th anniversary
Celebrating 20 years at MIT and around the world
This past year, D-Lab celebrated its 20th anniversary! We are grateful to all the students, researchers, communities, and supporters — at MIT and around the world — who have believed in and contributed to D-Lab's mission to develop and advance collaborative approaches and practical solutions to global poverty challenges.
To celebrate, we welcomed hundreds of people to MIT for a day-long program in October.. Students, alumni, international partners, faculty, and staff joined us for panel discussions, hands-on activities, student presentations, and lively conversations about biomass fuels, gender and development, climate change and development, evaporative cooling, lean research, humanitarian innovation, participatory design, and so much more.
Founded with the vision that MIT could play an effective, collaborative, and respectful role in improving the lives of people in resource-constrained communities, D-Lab has come a long way. This D-Brief reviews D-Lab academic, research, and practice programs for the 2022-2023 academic and fiscal year.
---
More information
Contact
Nancy Adams, MIT D-Lab Communications Officer