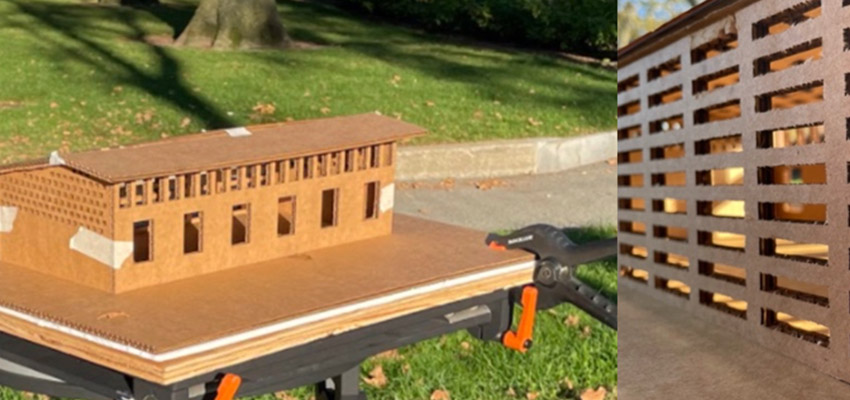 Daylight testing of model building for We Yon Education Center (N. Hirt and S. Li)
Problem framing
This term, the class D-Lab: Schools has focused on an improved design and technical analysis of the We Yon (Our Hands) Education Center to be constructed by the US-Africa Children's Fellowship (USACF) and Hand On Sierra Leone (HOSL) in Masiaka, Sierra Leone. As described by USACF, the village of Masiaka is home to many victims of Sierra Leone's civil war who are raising families in challenging circumstances.
The proposed campus will include a library and literacy center; a community-oriented center for marketable skill-building, to economically empower men and women; a digital library based on USACF's Bridge Pi, a low-cost, solar-powered, Raspberry Pi-based computer that creates a hot spot for free access to an extensive digital library, and a toilet block.
The goal of student teams in the class has been to work with USACF, HOSL, and the selected construction contractor to provide the best possible thermal comfort of the students, instructors, and other community members in buildings that provide a safe working environment, are structurally sound, climate-appropriate, visually appealing and naturally lighted, resource-respectful and affordable. The focus on the physical environment for education builds on previous work within the Building Technology Program and the D-Lab: Schools - Building Technology Lab course for schools in Cambodia, Haiti, Nepal, Pakistan, Sierra Leone, Singapore, and South Africa, the latter in partnership with USACF.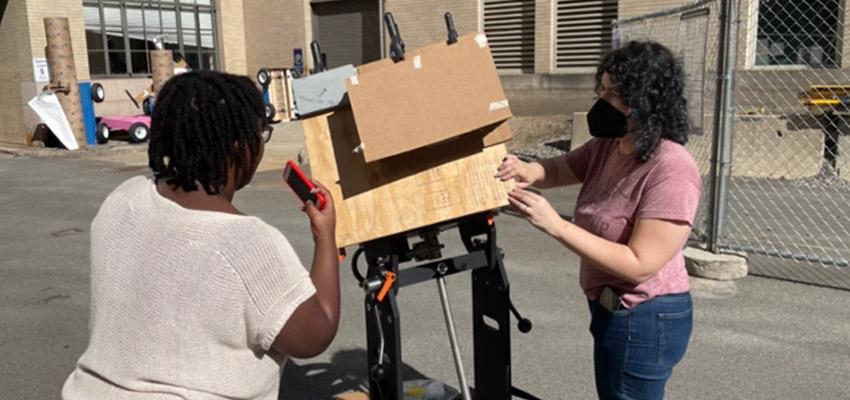 Culture and market context
Working together, USACF and HOSL have established 20 libraries in Sierra Leone in partnership with local schools and subsidized the tuition of 52 children of amputee families. The new project will engage local women and community leaders to shape the envisioned programs. Based on its past interaction with D-Lab: Schools, USACF has turned to MIT to revisit its past design work and develop and assess new designs that respond to the local climate, resources, and skills of local contractors.  
Solution
D-Lab Schools participants have created and tested, physically and through simulation, building designs that meet the requirements of anticipated usage of the buildings, are inspired by the best of vernacular architecture, use resource-respectful materials, and keep building users as comfortable as possible in a very warm, tropical climate. There is no electricity on-site at present. While grid electricity is planned for Masiaka and solar power is possible, the buildings are designed to work well with little or no power. Considerable effort has been directed to orienting buildings to take best advantage of natural daylight and available winds. Openings in highly porous building facades will enable users to control natural ventilation. Roof designs will reduce absorbed solar radiation.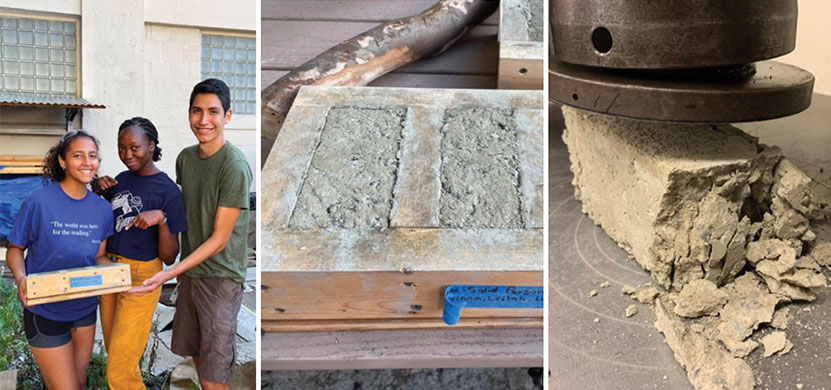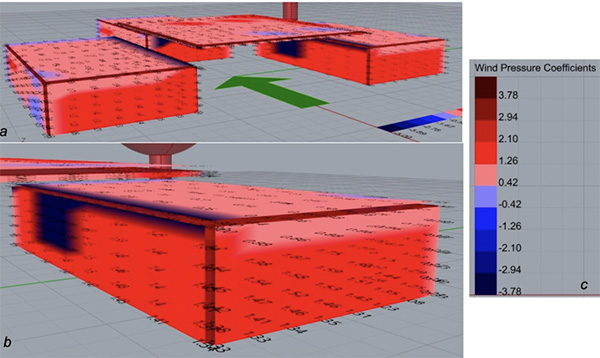 Next steps
MIT, USACF, HOSL, and the selected contractor, Surrah Sessay, with appropriate student assistance, will together assess the design concepts generated in the course, consider community feedback obtained this month and evolve a single concept that meets the project budget and offers the highest possible performance and provides the best possible response to community needs. USACF views the design-build process as an exemplar that can be replicated elsewhere in African countries. To that end, MIT aims to monitor environmental conditions and building performance through low-cost instrumentation and user interviews.
---
MIT D-Lab class
D-Lab: Schools – Building Technology Laboratory
Student team
MIT students unless otherwise noted.
Luke Bastian, G
Eli Brooks, Year 3
Ian Hinkley, Year3
Natasha Hirt, Year 4
Stephanie Li, Year 4
Joshua Madonado, Year 4
Diane Mwiserwa, Year 4
Max Reese, Year 4
Viviana Rivera, Year 3
Leilah Sory, G
Viviana Urra, G (Harvard GSD)
Adam Yarnell, G (Harvard GSD)
Community partners
US-Africa Children's Fellowship (USACF)
Contact
Les Norford, Instructor, D-Lab: Schools - Building Technology Laboratory; Professor of Architecture; Director, Building Technology Group