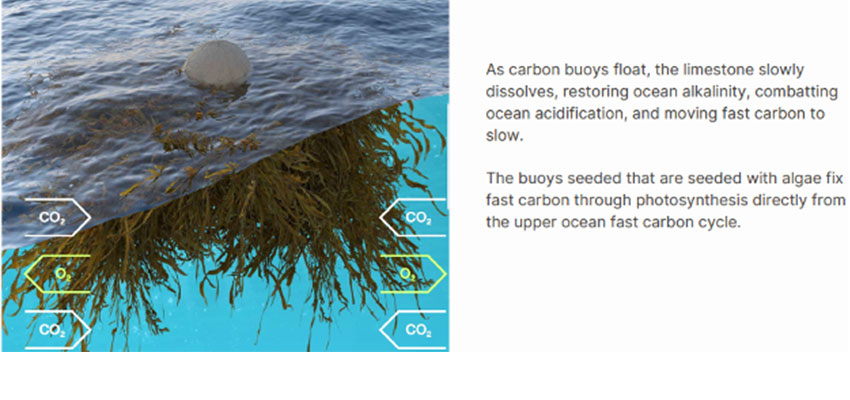 1. Running tide design system.
Benchmarking carbon offset projects against scientific rigorous evaluation methods and identifying three candidate offsets (Running Tide, Carbon Vault, Planet Alpha Corporation) in order to make sound recommendations to the MIT Net Zero 2026 Faculty Committee, who could in turn test these products, invest in these or carbon offsets and/or identify others by similar means, as a way to achieve carbon neutrality.
MIT D-Lab Class
D-Lab: Water, Climate Change, and Health

Prem Sagar and Katia Krotova, 5/4/2023
Student team
MIT students unless otherwise noted.
Prem Sagar: Prem is a second-year graduate student in the interdisciplinary engineering management  (IDM) program at MIT. With a background in edtech and entrepreneurship, his focus is  at the intersection of technology and design.
Katia Krotova: Katia is a second year graduate student at the Harvard Graduate School of Design studying Master in Urban Planning and Real Estate. Prior to her graduate studies, she worked for a real estate development startup in London, on residential and commercial development.
Mentors
Project description
As a team, we are rigorously evaluating MIT's approach to investing in carbon offsets as a means to achieve carbon neutrality. Our objective is to research pros and cons, including market failures in the existing commercial and volunteer carbon markets. Next, we seek to identify scientific methods to directly measure carbon offset projects and determine whether investing in carbon offsets that directly and rigorously measure carbon could be a viable alternative strategy for MIT. This would contract to the portfolio of carbon offset options already considered (ones proposed by a consulting company).
To achieve this, we  have reviewed Four Different Carbon Offset Evaluation Frameworks:
The consulting company evaluation framework. This one was used to assess  a prior set of carbon offsets, prepared for MIT's consulting company. They has done their screening to obtain a short list of options based on certain criteria such as the quality, environmental impact, cost-effectiveness, and potential to achieve carbon neutrality. [Note: MIT is also pursuing Renewable Energy Credits (RECs) for offsetting MIT's carbon emissions. However, RECS are being considered a separate category from carbon offsets and were not covered by our D-Lab team
AVID+ (advocated by MIT Prof. John Sterman)
PAVERE (employed by City of Cambridge)  
Net Ecosystem Exchange  (a method of directly measuring the net exchange of C between an ecosystem and the atmosphere (per unit ground area) and is a primary gauge of ecosystem C sink strength (Kramer et al., 2002). From: Forest Ecology and Management, 2013.
As a team, we have evaluated the potential of forest and ocean carbon offset products as scientifically rigorous, directly measured ones and determined whether investing in this type of carbon offset in these areas (forests, oceans, other?) could be an effective strategy for MIT to achieve carbon neutrality. In particular, we are analyzing two companies and one NGO that offer carbon offset projects in these markets to assess their environmental impact and cost. Our goal is to provide MIT with rigorous scientific data and recommendations to inform their decision-making process regarding investing in voluntary carbon market offsets.

Three carbon offsets evaluated:
Running tide (see top of page)
Carbon vault (see below)
Planet Alpha Corporation (see below)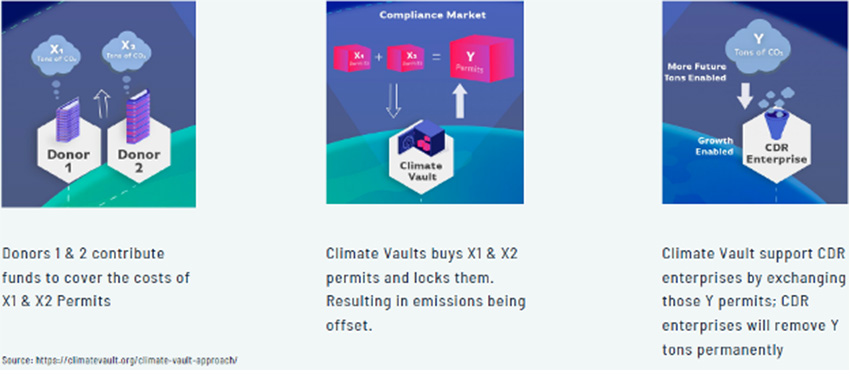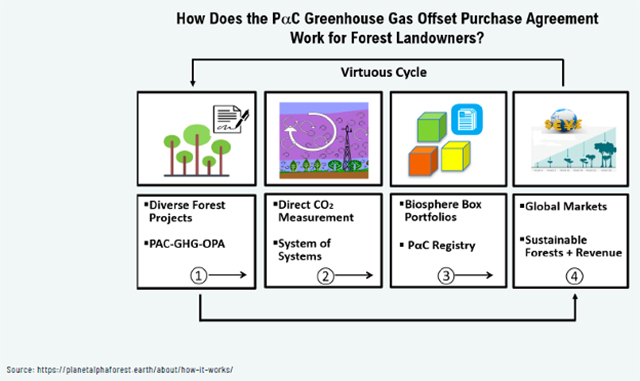 ---
Contact
Susan Murcott, D-Lab: Water, Climate Change, and Health Instructor
Julie Simpson, D-Lab: Water, Climate Change, and Health Instructor
Prem Sagar, MIT'23
Katia Krotova, Harvard '23