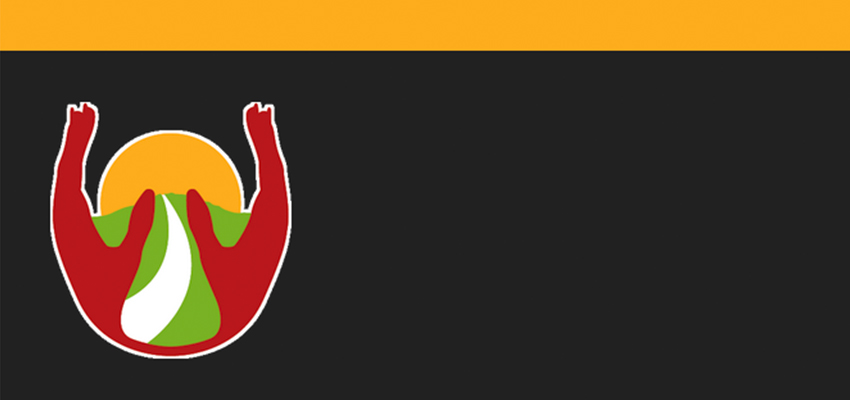 Upaya Social Ventures
Original announcement on the Upaya website
Upaya Press Release
Nine women entrepreneurs have been selected to join the Upaya and MIT D-Lab Scale-Ups Accelerator 2021 focused on preparing early-stage businesses for investment and addressing the gender financing gap.
BANGALORE, India -  January 28, 2021
Upaya Social Ventures (Upaya), a nonprofit organization growing small businesses to create jobs for the extreme poor today announced the nine early-stage Indian companies selected to participate in a pilot accelerator offered by Upaya and MIT D-Lab, a program developing and advancing collaborative approaches and practical solutions to global poverty challenges. The pilot program, the 2021 Scale-Ups Accelerator, aims to help women-led small and growing businesses in India access critical finance to scale their enterprises and create jobs to lift people out of extreme poverty.
The cohort consists of nine women entrepreneurs who are leading early-stage enterprises that are focused on creating livelihood opportunities for people living in extreme poverty. They were selected based on their market potential, innovative business models, readiness to scale, and likelihood of creating 1,000 jobs in marginalized communities over seven years.
"After a three-month-long selection process, we're thrilled to bring together this cohort of passionate, ambitious women entrepreneurs who are solving critical issues for bringing people out of extreme poverty," said Rachna Chandrashekhar, Senior Associate, Accelerator and Impact Management at Upaya. "We received a wide array of really good applications, and the selected entrepreneurs were highly recommended as a fit to the joint program criteria. We're excited to work with this diverse group of women, bringing together varied business experience across sectors, over the next six months."
Over a six-month period, the participants will receive tailored training for investment readiness through workshops co-created with Yunus Social Business. The workshops will focus on building skills such as financial management, fundraising, impact management, and leadership. The cohort will also participate in a 'Learning Lab' that is designed to expose and address barriers to women's success. In addition, up to three participating enterprises will have the opportunity to raise USD $50,000 from Upaya.
"For women, the wrong investor can prove more detrimental than no investor," said Jona Repishti, Social Entrepreneurship manager at MIT D-Lab. "For this reason, we are working with the female entrepreneurs in the cohort to map out the unique barriers and biases that they will encounter as they embark on their fundraising journey. Together we will work to craft approaches to capital raise that work for their context, their business, and their entrepreneurial style."
The 2021 cohort was selected from a pool of 178 applications by a selection committee of impact investors, and social sector experts. To date, 41 startups have completed Upaya's accelerator program since its launch in 2017. 11 of those have gone on to receive investments from Upaya. The 2021 Scale-Ups Accelerator with MIT D-Lab is the first that is focused solely on women entrepreneurs.
2021 SCALE-UPS ACCELERATOR PARTICIPANTS
Namrata Acharya is the co-founder of Khedut Samriddhi, a Gandhinagar, Gujarat-based company that partners with farmers for the production and sale of organic compost.
Geetika Anand Gupta is the co-founder of MOPP Foods, a cloud-kitchen-based start-up from Gurgaon, Haryana that strives to bring hygienic and tasty Indian snack foods to people.
Amita Deshpande is the founder of reCharkha in Pune, Maharashtra which upcycles waste plastic bags and multilayered wrappers using a traditional charkha and handloom, thus enabling livelihood opportunities for tribal women, artisans, and waste pickers.
Sumeet Kaur is the founder of Spudnik Farms, a B2C agri-tech company working with farmers to supply organic heirloom vegetables directly to consumers in Bangalore, Karnataka.
Aruna Sampige is the co-founder of SheCommerz, a financial services distribution company based in Bangalore, Karnataka that provides technology-driven finance solutions to underserved women-led small businesses.
Smita Singh is the co-founder of Mirandola Designs, a hand embroidery export house in Mumbai, Maharashtra that works to empower indigenious craft clusters.
Savitha Sridharan is the founder of Orora Global, a social enterprise in Bangalore, Karnataka that partners with micro and small-scale manufacturers to link them to solar energy, ensuring uninterrupted work, thereby increasing job opportunities and income.
Vandana Suri is the founder of Taxshe Services, an on-demand cab service of all-women drivers, prioritising the safe mobility of women and children in Bangalore, Karnataka.
Swetha Thakare is the co-founder of GramHeet, based in Yavatmal, Maharashtra which provides post-harvest services to farmers at their farm-gate through a digital platform.
ABOUT UPAYA SOCIAL VENTURES
Upaya Social Ventures is fighting extreme poverty through dignified jobs. Founded in 2011, Upaya provides investment and consulting support to early-stage businesses aimed at creating jobs for the poorest of the poor. Upaya's continually growing portfolio of impact investments has created nearly 17,000 lasting, dignified jobs. Endorsed by ImpactMatters as a high-impact, cost-effective nonprofit, Upaya's teams in Seattle and Bangalore are committed to a goal of helping entrepreneurs create jobs for 50,000 people in India by 2023. To support its mission, Upaya runs an annual Accelerator Program in India focused on investment readiness for early-stage businesses creating jobs and livelihoods to lift people out of extreme poverty.
ABOUT MIT D-LAB
MIT D-Lab works with people around the world to develop and advance collaborative approaches and practical solutions to global poverty challenges. The mission is pursued through an academics program of more than 20 MIT classes and student research and fieldwork opportunities; research groups spanning a variety of sectors and approaches; and a group of participatory innovation programs called innovation practice. The D-Lab Scale-Ups Fellowship, founded in 2013, is a global accelerator that works with local entrepreneurs bringing poverty-alleviating products and services to market at scale.
UPAYA MEDIA CONTACT
Heather Targosz
hsoehn@upayasv.org
+1 847 636 2671