African Solar Generation
In this video, D-Lab Research Scientist Daniel Sweeney will introduce you to a project designing a safe off-grid chick brooder for farmers in Cameroon. The project got off the ground in a fall 2021 D-Lab class and has evolved since then.
Most recently, a team of students from D-Lab's Applications of Energy in Global Development class advanced the project. Working with the Antenna Foundation, African Solar Generation, and the Obala Agricultural Institute they have been figuring out how to build better off-grid brooder that uses locally-available materials. The result? An insulated box that uses thermal batteries made of bees wax.
The D-Lab student team is made up of four MIT mechanical engineering students who spent the fall 2022 semester working on this project. The students are Katana Finlason '23, graduate students Aly Kombargi and and Ahmad Zakka, and Will Reinkensmeyer '23.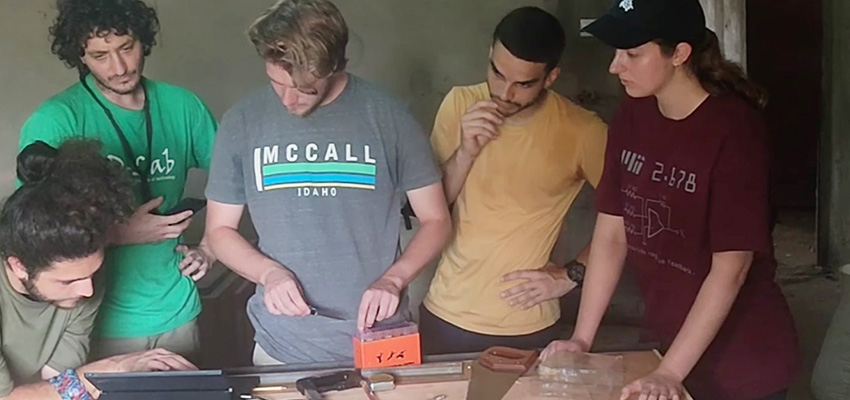 See also:
Fall 2022 D-Lab Student Off-Grid Chick Brooder Project Page
MIT team working on a J-WAFS Animal Agriculture grant travels to Africa (J-WAFS)
---
This project was funded in part by MIT J-WAFS through the research project Safe off-grid brooder for Cameroonian poultry farmers.
---
More information
MIT D-Lab Project: Safe Off-Grid Brooder for Cameroonian Poultry Farmers
MIT D-Lab class: Applications of Energy in Global Development
Contact
Dan Sweeney, MIT D-Lab Research Engineer; Instructor, Applications of Energy in Global Development