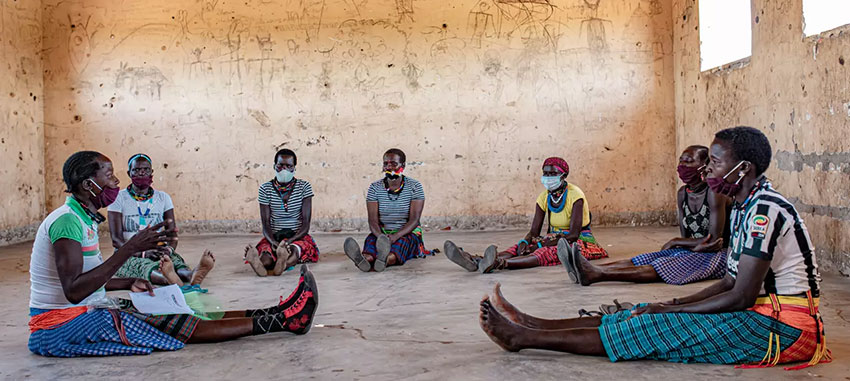 A therapy group run for women in Uganda. Photo: bit.ly/3LVpoUH
Developing a game that explains biological foundations of dementia for nonprofessional caregivers in Sub Saharan Africa.
MIT D-Lab Class
Student team
MIT students unless otherwise noted.
Dylan Sequeira '23 - Mechanical Engineering
Luis Ibarra  '23 - Mechanical Engineering
Hana Ro '24 - Mechanical Engineering
Community partners
Location
Kenya and Botswana
Problem and opportunities
There is a lack of educational resources at all stages of dementia care including at pre-diagnosis, early stages, and later stages in Sub-Saharan Africa. Often, there is stigma surrounding the notions of mental health, and dementia is often linked to witchcraft, possession, and feeble mindedness, leading to discrimination against mental health patients, including those with dementia.
The Global Brain Health Institute (GBHI) has partnered with MIT's D-Lab to design, develop, and disseminate a game that educates African caregivers on the biological foundations of dementia. GBHI offers the knowledge and support of neuropsychologists, clinical researchers, and mental health caregivers.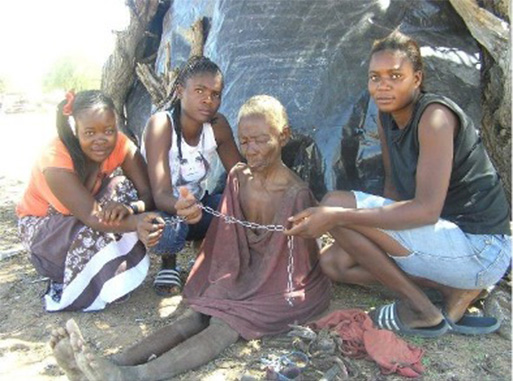 Cultural context
More than XX suffer from dementia in Sub-Saharan Africa. Due to prohibitive healthcare costs and a lack of dementia experts, the majority of afflicted receive daily care from their loved ones. Many dementia patients live in rural environments, which can have diverse languages, beliefs, and tribal customs. Caregivers primarily word of mouth to learn about the progression of dementia rather than research-backed educational materials.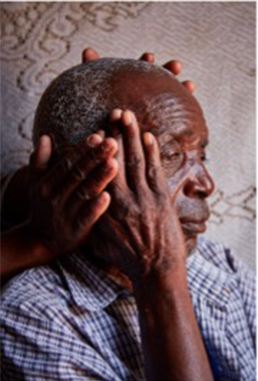 Proposed solution
We created an infographic/interactive tool highlighting the different parts of the brain and the functions/emotions they regulate which will be paired with a "Bingo" like game to help retain the information. These solutions will target support groups for caregivers and serve as a mean to educate and bring together members of the community.
Next steps
We are working with a student group in (Botswana?) who will assist us in testing our solutions and offer feedback to make it more culturally relevant. We will also be testing these solutions at local support groups/nursing homes in the area and making adjustments as needed.
---
Contact
Eliza Squibb, D-Lab: Design Instructor
Sorin Grama, D-Lab: Design Instructor