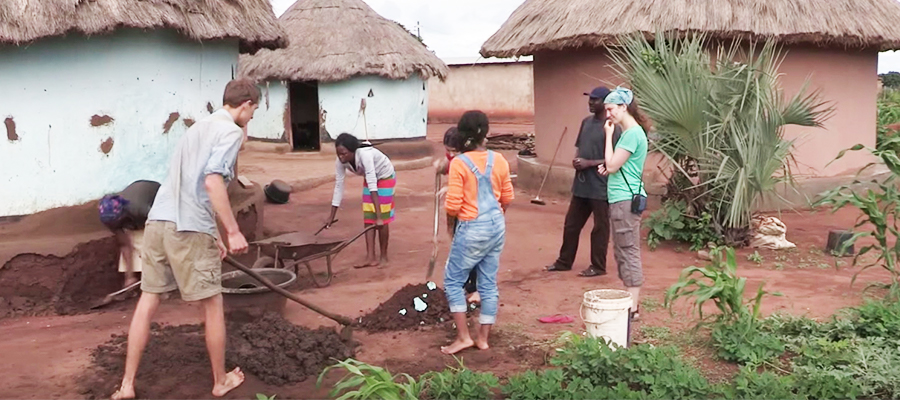 D-Lab: Schools students, South Africa, 2015.
The design, analysis, and application of technologies that support the construction of less expensive and better performing schools in developing countries.
Overview
Prepares students to design or retrofit school buildings in partnership with local communities and nongovernmental organizations. Strategies covered include daylighting, passive heating and cooling, improved indoor air quality via natural ventilation, appropriate material selection, and structural design.
Investigations are based on the application of engineering fundamentals, experiments, and simulations. Case studies illustrate the role of technologies in reducing barriers to improved education.
Fall 2020 Class Delivery Format
This class will be fully virtual in Fall 2020.
Travel
Partial funding is available for some student travel and out-of-country fieldwork related to this class. Note: No travel option January 2021 Independent Activities Period.
Prerequisites
Physics I (GIR), Calculus I (GIR).
Video: 2015 Class Project in South Africa!
Course Information
Semester Offered
Fall (Offered since 2010)
Lecture Location
N52-337 (M), 1-132 (W)
Lecture Times
M2-5, W9:30-11
Units (credit hours)
2-3-7