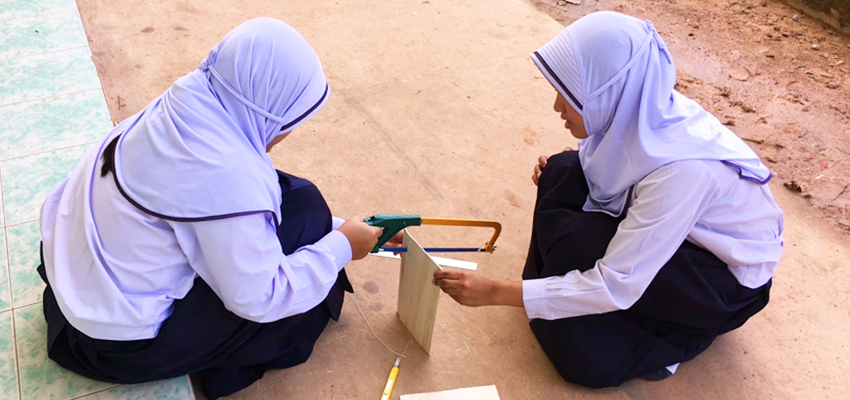 rECOLAB student project, Thailand, 2016.
Using innovative and proven best-practice models to create curriculum and implement instruction about design thinking, science, engineering, global learning, community activism, and more.
With an emphasis on experiential and project-based learning, this class explores pedagogical concepts and skills to nurture creativity in youth. The class explores ways to overcome challenges in resource-poor settings such as lack of materials, language barriers, large class sizes, and entrenched pedagogy.
Teams & Projects
Students collaborate on projects with local and international partners, with a focus on K-12 classrooms and community learning centers.
Fieldwork & Travel
Fieldwork opportunities available in the summer. Local fieldwork and classroom visits required throughout the semester.
Course Information
Units (credit hours)
2-2-5
Course #
EC.717 / EC.787 (G)