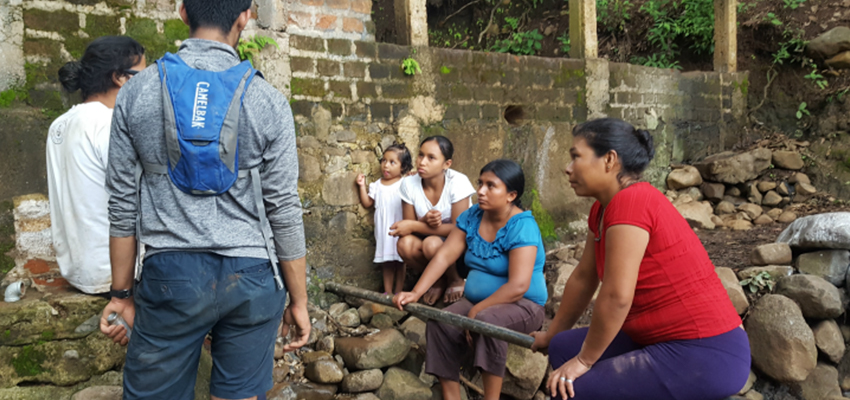 Samir Wadhwania '18 (second from left) and Geovany Moreno talking with the women of El Sauce, El Salvador about to describe how to connect the pipes that would provide them with water for laundry.
Selected news articles, blog posts, videos, and publications related to MIT D-Lab research, fieldwork, and programs in El Salvador!
Note: This section is currently under construction as we continue to compile lists of projects, programs, and partners by country.