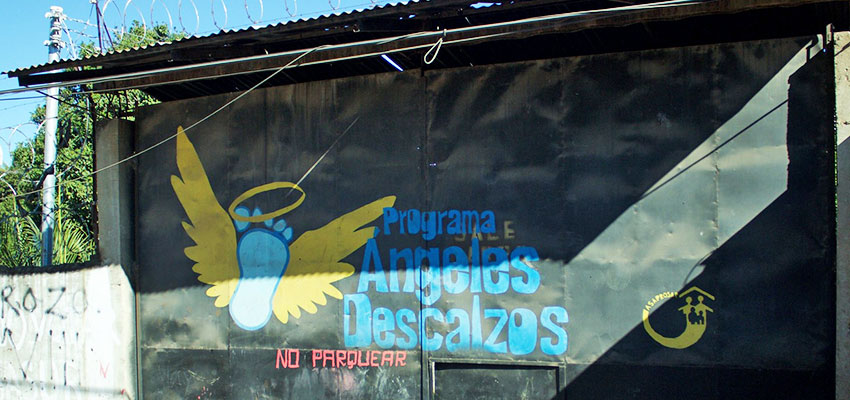 Barefoot Angels sign. Photo: MIT D-Lab
D-Lab: real projects with real impact through community partnerships
D-Lab's relationships with its community partners—the organizations on four continents that define D-Lab class projects, host D-Lab students, staff, and researchers, and collaborate deeply with D-Lab on the design and implementation of technologies and ideas intended to improve the work and lives of people living in extreme poverty—are a cornerstone of the D-Lab program and its approach to international development.
From university partners like Ghana's Kwame Nkrumah University of Science and Technology and Peru's Universidad de Ingeniería y Tecnología, to local organizations such as Uganda's Teso Women Development Initiativeand Avani in India, D-Lab's partnerships on the ground are the crucial link that allows students to interact with community members and work together on real projects with real impact.
Managing long-term D-Lab projects with ASAPROSAR to ensure successful outcomes
Last month, I spent the last two weeks on my annual summer trip to El Salvador to follow up on projects with our partner ASAPROSAR, Salvadoran Association for Rural Health, and plan our work for the coming year.
ASAPROSAR was started by Salvadorans over 40 years ago and works throughout the country on visual and general health, rural livelihoods, environmental stewardship, youth education and entrepreneurship, and many more areas. D-Lab has been working with ASAPROSAR since 2011 and has engaged approximately 20 students and six staff members there, on projects ranging from biodigesters to youth creative capacity building.
Since 2013, my role has been to focus on our relationship with ASAPROSAR and manage our long-term projects to ensure successful outcomes. On this trip, I felt as though many of the pieces were falling into place: D-Lab and ASAPROSAR had clearly been able to communicate and engage students effectively in ways that were leading to real success, gaining appreciation for each other's methods and strategies in the process.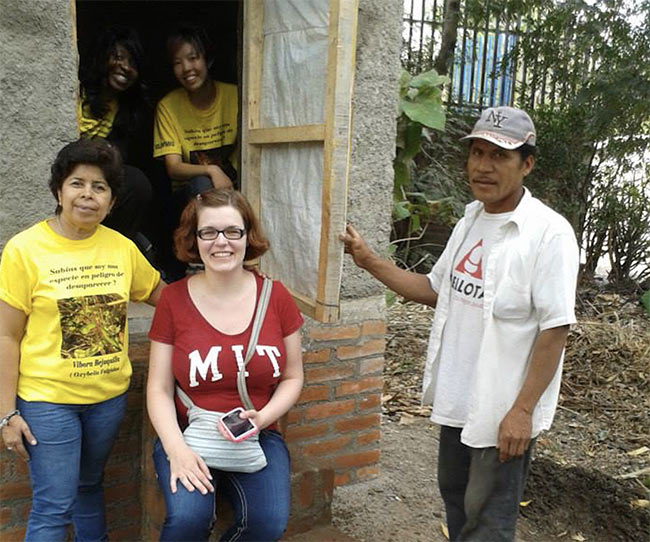 D-Lab-ASOPROSAR project: compost toilets
For example, a project initiated by two D-Lab students over MIT's Independent Activities Period in 2015 focused on improving the design and lowering the cost of a compost toilet for the many Salvadorans who do not have access to improved sanitation (the World Bank estimates 52% of rural Salvadorans lack this basic need). The two urine-diversion compost toilets we constructed together with community members had been adopted effectively when we visited them last month. One of my former students, Elaine Kung '15, who won a $5,000 Tau Beta Pi fellowship to continue this project, came with me and is staying in El Salvador for three months to adjust the design of the toilet based on user feedback, and will also hold community gatherings to engage more people in the construction and use of these clean, ecologically friendly toilets. The project illustrates the importance of follow-up and the creative ways we can engage and fund students for this follow-up.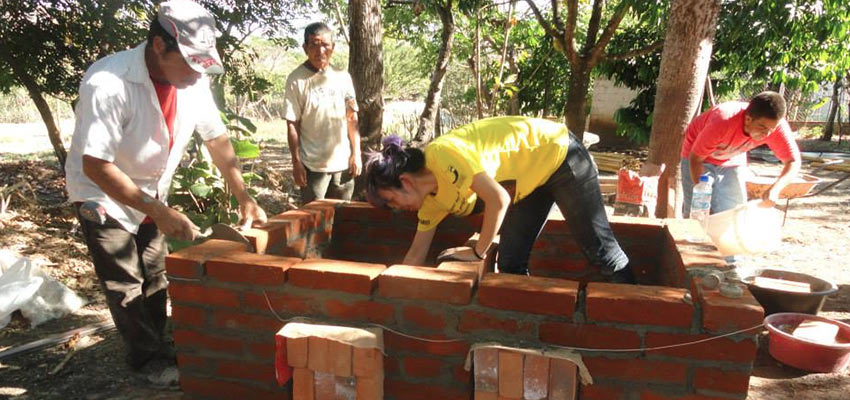 Piloting D-Lab's Community Energy Needs Assessment Tool with ASAPROSAR community members
ASAPROSAR is also very interested in working together on research. On this trip, I had the pleasure of bringing my colleague Eric Verploegen along for the first four days so we could test a draft of the D-Lab's Energy Assessment Toolkit with individuals in some of the communities where ASAPROSAR works. The purpose of the Energy Assessment Toolkit, which will be applied in D-Lab Scale-Ups research around the world, is to obtain a picture of community members' energy needs through semi-structured interviews so that appropriate targeted solutions can be identified. 
Eric and I worked closely with Geovany Moreno, an ASAPROSAR employee and IDIN network member, to guide him in conducting these interviews . It was incredibly beneficial to see both how Geovany interpreted the instructions and how community members responded to questions. Our ability to use the Energy Assessment Toolkit improved by the day as the tool was continually revised and improved, so despite our short time window, we felt that the time we did have was valuable.
We also followed up on an idea proposed by a D-Lab Energy team to offer Sun King Pro solar lanterns to members of these same communities through a microcredit program run by ASAPROSAR. This project is ongoing and the effect of the first lanterns sold will be evaluated by the team of students that travels during IAP.
Through this process, we found that a solar powered home system could provide benefits to a local church, such as cleaner lighting, mobile phone charging closer to home, and power for a TV. Commercially available systems exist that would be affordable for the church community (based on their current spending on kerosene and mobile phone charging), and we are working with ASAPROSAR and the church leaders on a financing plan for a solar home system.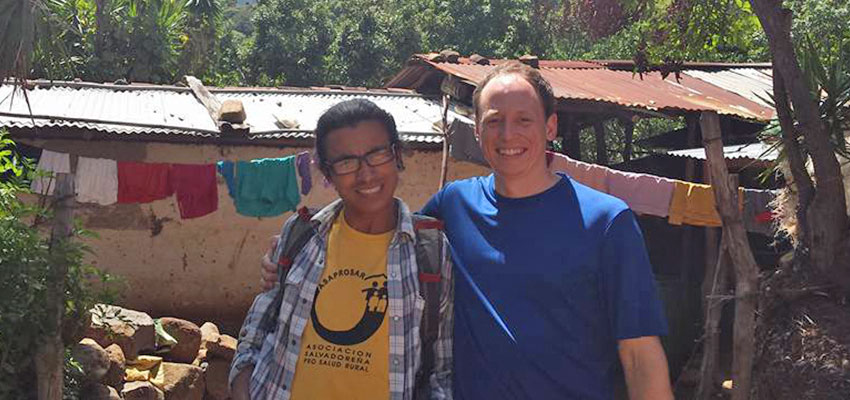 Angeles Descalzos/Barefoot Angels
Finally, I spent some time with Angeles Descalzos (Barefoot Angels), ASAPROSAR's urban after-school program that some of my students engaged in January on the topics of Creative Capacity Building and entrepreneurship. I was thrilled to see that, in the meantime, approximately 20 children and teenagers had formed a cooperative called Manos Artesanos (Artisan Hands) and were making their own shampoo, soap, and disinfectant, selling it in the market at their parents' stalls, and managing their money with the help of America Hernandez, one of the program directors. I interviewed them about how they are using the tools and resources we provided them in January, and learned that they have many ideas for other things they want to make and sell. My students and I will continue to engage the children with project ideas and guidance when we return over IAP.
D-Lab - ASAPROSAR relationship - stronger than ever!
This trip led me to conclude that our relationship with ASAPROSAR is stronger than ever, and many of the last year's projects are experiencing success because we have learned and applied appropriate ways to interact with these communities, bringing in D-Lab staff and friends who have the expertise to mentor students and projects. I aim to continue on this positive trajectory throughout the next year by leading student trips in January and March, and doing further work next summer. Saludos!