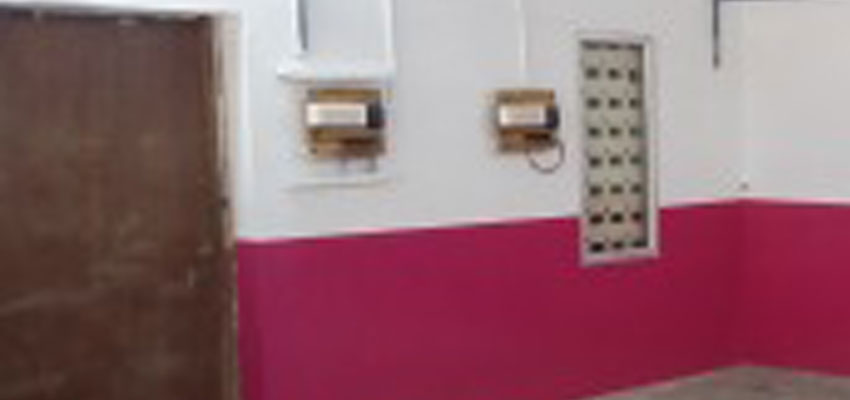 Franchise model space in development.
JANMA Clean Birth Kit in a Purse contains the essential tools required to ensure safe and sterile conditions at the time of childbirth. ayzh (eyes) has sold over 50,000 kits in India, Haiti, Laos, Afghanistan, and Africa, with demand from other countries continuing to grow.
Scale-Ups fellow Zubaida Bai is a three-time participant at the International Development Design Summit. She holds a Master's degree in Engineering (product development and design) from Dalarna University, Sweden, and an MBA from Colorado State University.
 -----------------------------------------------------------------------
The vision behind JANMA was that every woman should have a safe, clean, and hygienic delivery whether she delivers at home, at a primary healthcare center, or in a government hospital. Our kit is gives women access to a clean delivery at a low cost. JANMA is assembled in India by rural women, creating economic opportunity in the communities we serve. Now in our fourth year, we have successfully reached over 100,000 mothers and babies in over 11 countries.
In 2014, our goal is to add another zero to our impact number -- we hope to reach one million mothers and babies and below are a few of the strategies that will help us achieve that. 
Networking to Increase Sales
We met over 5,000 gynecologists at the All India Federation of Obstetric and Gynecologists Society of India and generated a lot of interest about our work in January of 2014. We are currently following up and working to translate these contacts into sales.
Monitor and Evaluate Impact
As of March 2014, we have collected feedback from healthcare workers in three states in India spanning over 1,000 births and will make the data available as soon as we consolidate it. We are confident that this data will indicate the need for a much larger clinical trial to monitor over 10,000 births over the next couple of years. A substantial clinical trial would seek to prove that clean birth kits indeed are a need in healthcare institutions to reduce debilitating infections for both mothers and babies.
Introduce new products and Launch 
We are currently working on launching two new products SHISHU- Our Newborn Kit is anticipated to hit the market in June 2014 and our Postpartum Hemorrhage kit anticipated to hit the market early next year. 
Franchising Model
Our franchising model is what we are excited about and we are confident it  will revolutionize the distribution of low-cost health products for women. With support of Grand Challenges Canada and a micro-grant from the the International Development Innovation Network (IDIN), we were able to measure impact on women we hire at the back end. The results gave us a new direction to think about not only for sustainably reaching more women in need, but for preventing deadly or debilitating infections for six million women (direct beneficiaries) over the next five years with increased access to a clean, safe delivery and a healthy start to a new life. Our first franchise is anticipated to begin operations in August or September of this year thanks to the support extended by the D-Lab Scale-Ups fellowship, IDIN and USAID. 
ayzh Livelihood Generation Unit- Franchise Model Benchmark Work in progress
As we plan our franchising model to benchmark against existing models we encourage readers to help us identify successful franchise and microfranchising models. Feel free to write to us: Zubaida@ayzh.com