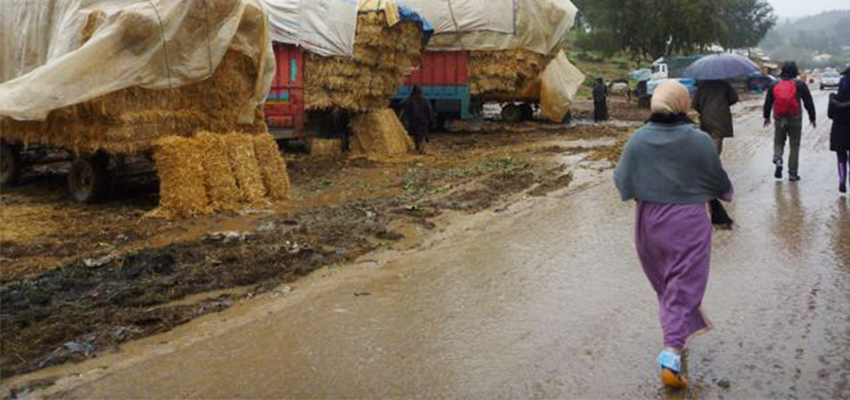 Assessing the needs and context of Moroccan microfinance clients, 2013.
I am at the tail end of a three-week trip to Morocco with my D-Lab colleague Gwyn Jones on behalf of the D-Lab Scale-Ups R&D program. The trip marks the beginning of phase two of a larger project that the D-Lab Scale-Ups team began in the spring of 2013, assessing the needs and context of Moroccan microfinance clients. At the end of phase one of the project we identified two broad areas of need in the population that corresponded to D-Lab's areas of expertise: small-scale agriculture & animal husbandry and off-grid energy usage with an eye to the potential for solar lighting solutions. 
The objectives of this visit are to validate the areas of need identified in the initial phase of the study and identify more specific points of focus within those areas; to build our contextual understanding of the Moroccan agricultural and energy sectors; to begin to build a base of collaborators and project staff on the ground in Morocco; and to identify and begin meeting with key market stakeholders in both sectors. We have learned a lot from the time we spent visiting and interviewing rural households in the surrounding areas of Tifelt and Sidi El Mokhtar.
We have also spoken with the local electricity authorities, the local municipal administrations, street vendors who sell at night, the weekly souk (town market) sellers who carry flashlights or fruits and vegetables, sellers in the big markets in Marrakech that source the small town souks, small town grain sellers, agricultural equipment dealers, grain mill high management, and others to help us see the big picture in both domains. We have been treated to incredible Moroccan hospitality in the homes we've visited, adding a rich and personal component to our work. 
Our team consists of four members on the ground, coordinating and conducting the fieldwork (Gwyn and I and our Moroccan translators, who have learned a lot along with us and become invested in the project outcomes), and three members back at D-Lab, advising in moments of doubt and supporting our efforts remotely (Saida Benhayoune, Kendra Leith, and Derek Brine). Gwyn and I look forward to returning to the rest of the team at D-Lab and assessing the lessons learned during our time in Morocco to prepare for the next steps in the project.
This research is made possible by a gift from Grameen-Jameel Microfinance. The results will be made available publicly at the conclusion of the study.