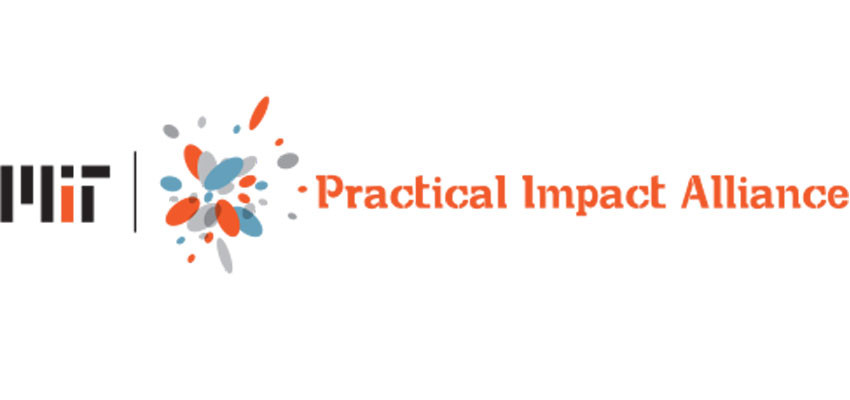 Based at the Massachusetts Institute of Technology, the Practical Impact Alliance (PIA) harvests the collective power of its members to increase, accelerate, and sustain market-driven solutions to global poverty. The founding members include corporations Johnson & Johnson, Greif, Unilever, Danone, and Ajinomoto, Inc.; foundations including the Grameen Foundation and the Melton Foundation; international nongovernmental organization World Vision International; and social enterprise Greenlight Planet, and Community Enterprise Solutions.
------------------------------------------------------------------------------------------------------------
MIT D-Lab's Practical Impact Alliance (PIA) kicked off its inaugural year on February 11th, 2015 with an online meeting of all PIA members represented.
D-Lab's founder and co-director Amy Smith opened the meeting sharing D-Lab's values and our approach to development work, while setting the tone as casual in form, but committed in nature. We all had a chance to share the gist of the work we do in this space, plus a tibdit of our inner selves. The words practical, social Innovation, partnerships, empowerment, cross-disciplinary,and inclusive businesses resounded in the virtual room as we discussed why each of us had joined this alliance. Passion and enthusiasm marked the conversation throughout.
The highight of the meeting was the richness and variety of suggestions for PIA's working groups, one of the main components of the practical activities for the year. Nearly 20 different ideas were put forward by the members, spanning topics as diverse as distribution systems, measuring impact, waste management, circular economy, packaging, childhood development, clean energy, access to water, local innovation, and co-creation. The working group proposals are currently being refined so that working groups can form based on each member's strategic priorities.
As ideas started flowing during this initial, packed, 90-minute kick-off event, some of the pervasive challenges in conducting business in emerging markets and in scaling social and commercial interventions surfaced. But it was also clear that there was a wealth of experience in research, manufacturing, global supply chains, and last mile distribution among the member organizations that combined, holds the potential to overcome these challenges.
At D-Lab, we left the meeting energized and optimistic looking at the near future, when we expect that, as a group, we'll be able to leverage the acumen that all participants are brigning in to this initiative, and make meaningful advances in the sectors that we delve into.
I'm personally looking forward to meeting everyone in person at the PIA annual meeting on April 10th, just prior to the Scaling Development Ventures conference on April 11th, 2015. At the annual meeting on the MIT campus,  we'll have a chance to come together at the MIT campus, roll up our sleeves, and get a head start on these working groups.
For more information, visit MIT D-Lab's Practical Impact Alliance website, and read the MIT News article about its launch in November 2014.