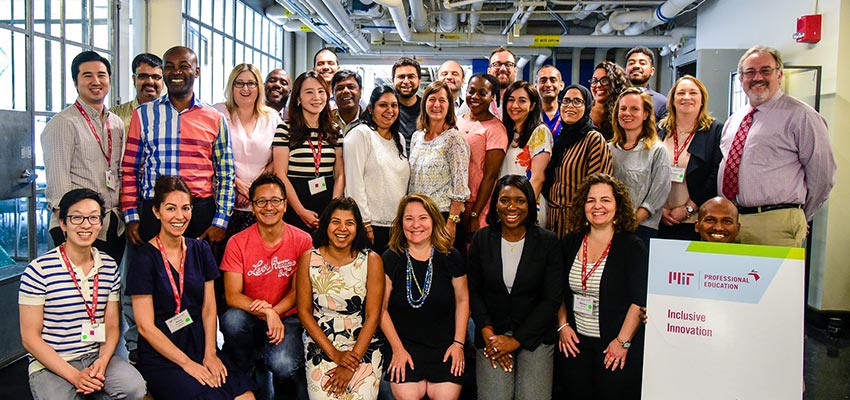 Participants from the 2019 D-Lab Professional Education course, Inclusiive Innovation: Designing for a Better World. Photo: MIT D-Lab
MIT D-Lab
As we all continue to navigate Covid-19 with diligence, resilience, and creativity, MIT D-Lab decided to postpone this year's courses, Inclusive Innovation and Applied Inclusive Business, from October 2020 to June 2021. While the majority of our past participants and instructors agreed that D-Lab's courses are best experienced in person, for the safety of our course participants we have decided to offer live virtual courses at a discounted rate, until it is safe to do otherwise. If you are interested in participating in the upcoming courses, you can find out more details about the Inclusive Innovation course here and the Inclusive Business course here.
Until we are able to reconvene in person at MIT, we wanted to take a moment to reflect on the MIT D-Lab professional education experience from last year and share with you the way in which participants have been applying what they learned from last year's Inclusive Innovation course.
Remembering the inaugural course
It has been just over a year since D-Lab completed its first professional education course on July 26, 2019. For years, industry professionals and non-profit partners from around the globe have expressed an interest in learning the "D-Lab secret sauce."  D-Lab has offered a series of online trainings and in-person workshops, and, last summer, D-Lab launched and delivered a weeklong professional education course at MIT entitled Inclusive Innovation: Designing for a Better World.
Imagine a full classroom with 31 participants from 15 different countries, representing six different industry profiles: higher education, technology design, development, government, and business and finance. The diverse mix of participants in the course was typical of other D-Lab workshops and summits, where we convene diverse groups of people on many levels to co-create solutions to design a more equitable world.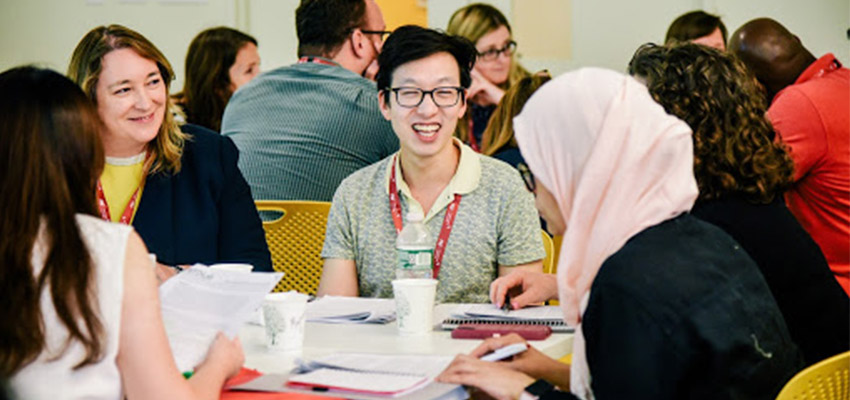 The weeklong course was designed with the participant in mind, and the curriculum included some of the best of D-Lab's methodology, practices, and lessons learned. The course provided a framework for inclusive innovation in a development context and then focused largely on participatory design principles, techniques, and case studies. Scattered throughout the course were D-Lab's hands-on exercises such as design activities and build-its, providing participants with a taste of the activities D-Lab has used in communities around the globe in the design process. In true D-Lab fashion, the 9-5 schedule was only in part about learning from the D-Lab experience; a key asset of the course was also about giving participants opportunities to share with each other their rich experiences, stories, and challenges.  
Balancing both hands-on activities and practical frameworks, which professionals could take home with them and apply in their office, programs, and spheres of influence, by the end of the five-day course, professionals walked away with a practical toolkit and new connections from diverse industry perspectives and all parts of the globe.  
Throughout the course, we kept coming back to a series of core questions – who is included in the design process, when, and why?  Who are we missing? How can we make this process or program more inclusive, without overburdening key stakeholders and communities? What are the benefits of that inclusion? And what are the real costs?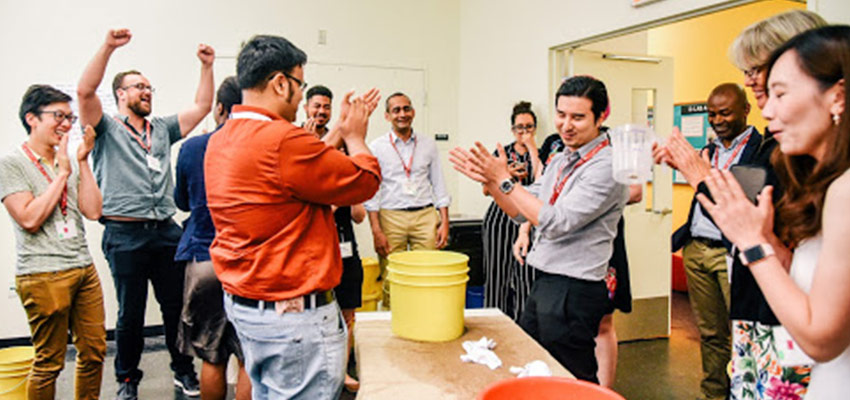 Actions and change since the course
At the end of the course, several participants commented how much they valued the participatory and adaptive nature of the course, as well as the toolkit of concrete activities and frameworks with which they were now equipped to apply in their work. In addition based on what they learned through the course, many participants were catalyzed to try something new or different.
Since the end of the Inclusive Innovation course, 93 percent of participants have integrated the course's tools and frameworks into their work in one way or another as they continue to design for a more equitable world, and over 30 percent have explored collaborative initiatives with each other.
Application of the course material and collaboration initiatives are as diverse as the inaugural cohort of course participants.
University professor and design facilitator participants have been applying participatory design facilitation methods to their courses and workshops as they teach and train others across China, Nepal, India, Brazil, and Guinea. Some have also utilized the co-design techniques to co-create low-cost technologies with marginalized communities in Puerto Rico, Hong Kong, and Uganda, with projects in water and sanitation, clean energy storage, rural bicycle and wheelchair design. 
Participants from both NGO and government organizations have applied the participatory design techniques to their internal teams as they consider who to work with and how to work more inclusively for each new initiative. Participants from India, Lebanon, and Brazil have also applied inclusive innovation frameworks to analyze and evaluate the innovation ecosystems surrounding their organizations.
Participants in the business and financial services sectors have used the inclusive innovation learnings to rethink and reframe a variety of standard processes: the upgrades for one bank's core banking application; inclusive budget planning and revenue forecasting; as well as daily interactions with clients. Other participants have even applied course techniques to reimagine how their organizations can more positively impact local communities across Africa and the Middle East.
While follow-up varied across industries and organizations, participants across sectors frequently mentioned a shift in mindset. More than half of the participants commented that after the course, they experienced mindset shifts and feeling an increased sense of confidence to approach complex challenges.
One person mentioned, "It [the course] changed the way I look at things, my job, and even the industry I work in." Another person said they felt more confident in facing a complex issue at work, while another person mentioned they felt more confident to speak up and share ideas in meetings. One participant even noted their mindset shift started personally and has now grown to the organizational level. The course has helped professionals to reframe challenges, reconsider who to work with and how, and reimagine what is possible in the face of what seems impossible.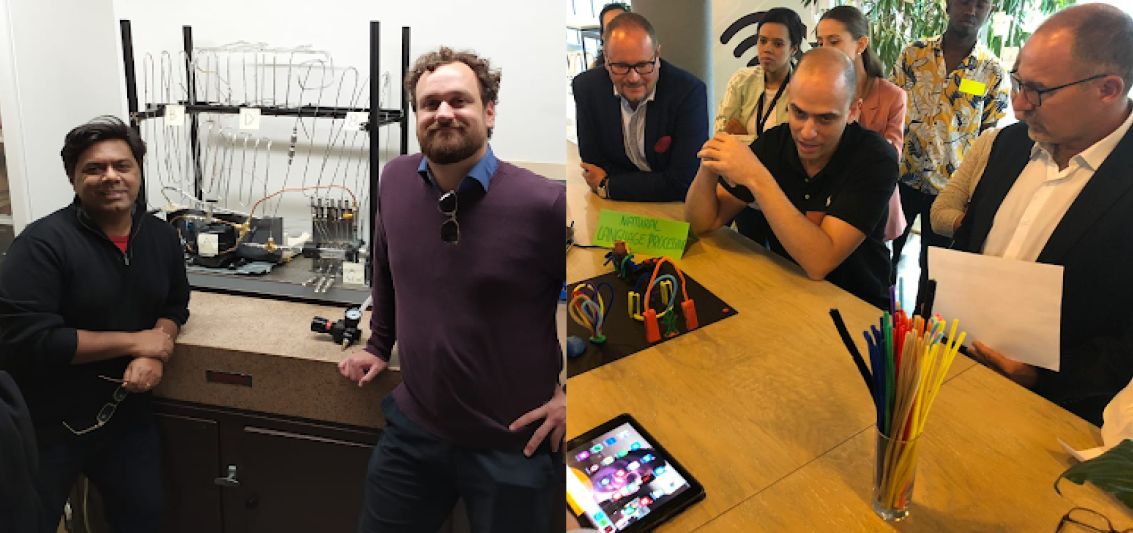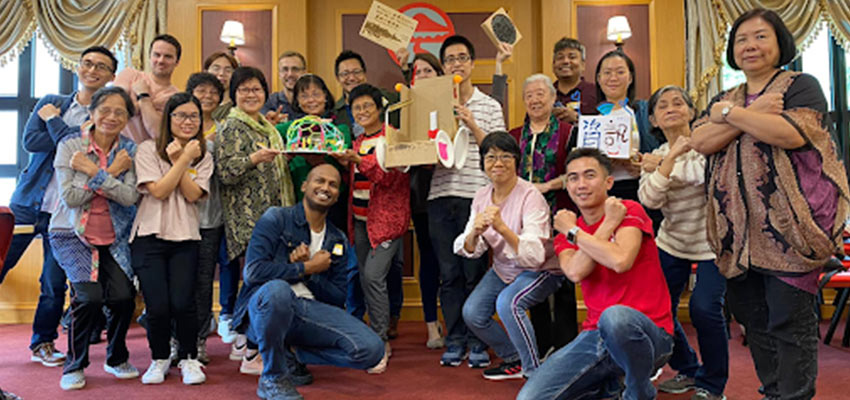 ---
Upcoming Opportunities 
Inclusive Innovation: Designing for a Better World  
Applied Inclusive Business: Scaling Technologies in Low-Income Markets
Both courses are offered through MIT Professional Education and may be taken individually or as core courses for the MIT Professional Certificate Program in Innovation and Technology.
Contact
Sher Vogel, MIT D-Lab Global Trainings Manager