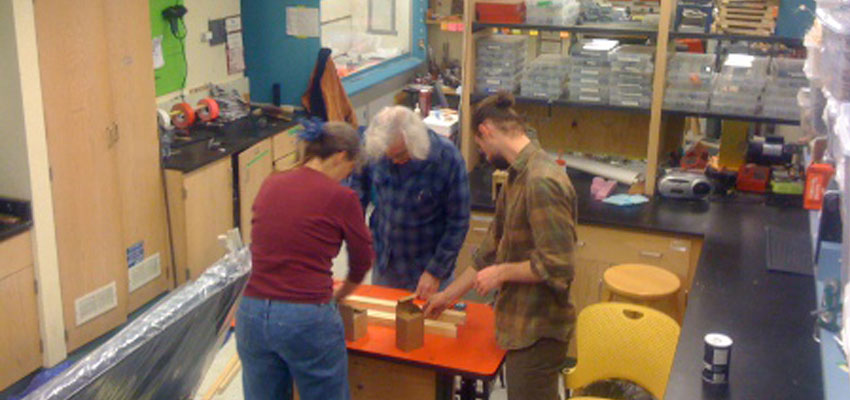 Amy, Dennis and Eric working on the poster boards in D-Lab.
D-Lab is putting together an exhibit for MIT 150th Anniversary:
150 D-Lab projects for MIT 150th Anniversary
We will take over Lobby 10 for three entire days, March 15th-17th, to showcase 150 projects that D-Lab has been working on just in the past year: from class projects to research and fieldwork. An in the most hands-on do-it-yourself D-Lab spirit, we are building the exhibit infrastructure ourselves: poter boards, supports and all that it will take for D-Lab to shine for the next coming three days.