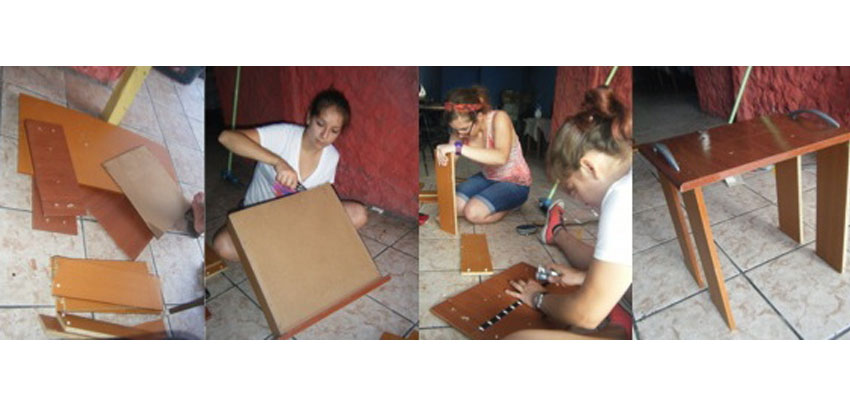 On Monday, February 18th I arrived in Sao Paulo, Brasil, where I will be living and working the next two and a half months to finish my last semester at MIT. The program is a new initiative launched by D-Lab, where students continue to take classes at MIT, but live and work in the communities they are trying to help. We call into our classes via a web conference online software and Skype with our project teams to exchange information and finish assignments, all depending on a reliable Internet connection that we don't always have. It's no vacation – but, that being said, the weather is nicer, the people are wonderful, and pace of life is nothing like that of MIT.
On Sunday (Feb. 24th), we set off to our workshop in Dois Palitos to build a stool for our D-Lab Designassignment. Heavy rain, long bus rides, and general challenging life adjustments kept us from starting our stool earlier, leaving Sunday, a typical day of rest in Brazil, our only day to work on it. Our normally long commute was drawn out even longer when we ran into the weekly art fair in the city center. We faced a number of distractions – bright colors, adorable puppies for adoption, and dresses covered in caricature cows – however, we were still able to conduct valuable research, like evaluating stools such as the one pictured below: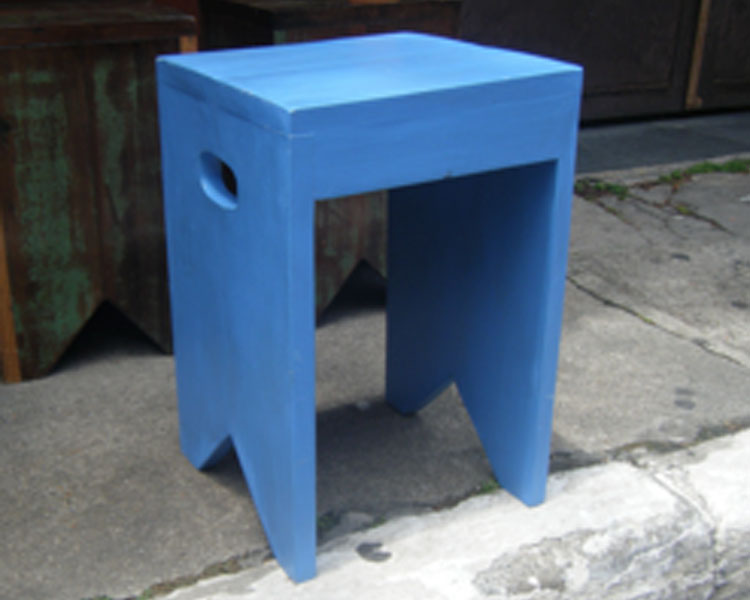 I love finding creative ways to reuse "waste", and we've had many opportunities to learn since arriving. Every day the bus drops us off at the bottom of a flight of concrete stairs that leads us to our host's house. One day, there were several small children sliding down the smooth edge of the stairs on a flattened plastic (PET) bottle. The children had several holes in their pants, and liability laws may prevent children from engaging in this activity in the US, but it's been one of the best uses of a PET bottle that I've ever seen.