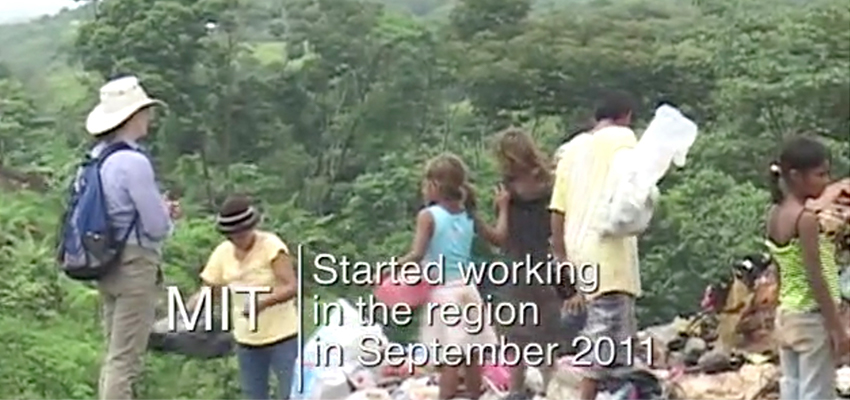 MIT D-Lab: working in Nicaragua since 2011.
MIT D-Lab
In an effort to design a comprehensive waste management system comprised of small waste sector businesses managed by residents living in poverty in Nicaragua's Southern Autonomous Region (RAAS), MIT's Community Innovators Lab (CoLab) and D-Lab Waste partnered with the Inter-American Development Bank's Multi Lateral Investment Fund (MIF), the United Nations Development Program (UNDP), and the local NGO BlueEnergy to develop a comprehensive program that simultaneously reduces greenhouse gas emissions and provides income opportunities to some of the region's poorest inhabitants.

The video below documents D-Lab Waste student initiatives over the last three years.

D-Lab Waste's work, implementing waste sector enterprises in partnership with municipal governments and low-income residents will continue throughout the 2013 term in the D-Lab fall course, EC.716, taught by Libby McDonald.

Student projects, which will be implemented in January 2014, will include enterprise creation with waste pickers in Nicaragua; an in-depth research project that identifies the impact of trash on sea life on the Caribbean Coast of Nicaragua (this will require students to become certified divers over the fall term); and entrepreneurship training with indigenous communities living on four islands off the Caribbean Coast of Panama.

For more information, contact Libby McDonald at libmac@mit.edu.