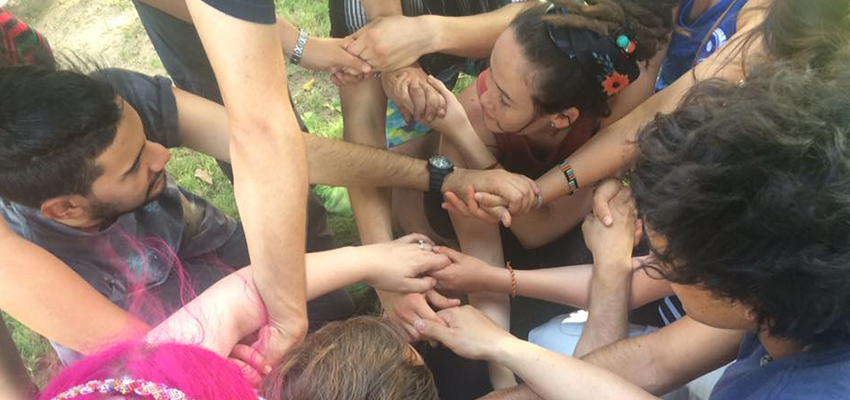 Buenos días a tod@s!
I'm writing from Santa Marta, a beautiful historic town on the Caribbean coast of Colombia. Together with 15 other organizers from Colombia, Mexico, and Chile, I'm busily preparing to help run another International Development Design Summit called New Coastal Territories for the next two weeks!
The summit has been spearheaded by C-Innova working in partnership with the Institute of Marine and Coastal Research (INVEMAR)  (Project "Sustainable Local Development and Governance for Peace" funded by the European Union), Magdalena University, and the Tras la Perla initiative.
Some IDDS names are pretty self-explanatory, like Education or Financial Inclusion. But you might be asking yourself, what does New Coastal Territories mean?
It turns out people have been doing a lot of moving around in Colombia. You may know that Colombia recently ended a 50-year civil conflict by signing a ceasefire in 2016, providing rebels with an opportunity to lay down their arms and rejoin society. This has led to some post-conflict challenges in Colombian society, such as moving and changing populations. And violence is still a problem after the war. As people migrate, there is a need for effective housing, water and sanitation, waste management strategies, and more.
This month, we will convene 40 community members, designers, engineers, and social entrepreneurs to imagine the possibilities around these communities' needs, with our IDDS spirit of collaboration turned up to 11. We'll be using the principles of user needs assessment, creative capacity building, and participatory design to develop viable ideas generated by, for, and with the communities.
My role is to use my experience as a D-Lab instructor to help teach these concepts with the rest of the team, but one always wears many hats at IDDS. Based on my prior work with D-Lab sanitation projects in El Salvador and Ethiopia, I'll be showing participants how different sanitation systems work, and also explain the safe and effective use of tools, take photos, and help make sure everyone feels welcome and comfortable every step of the way.
This is my first time in the region and I'm already loving it. The days are hot but not too muggy, with a breeze coming down from the Sierra Nevada. You get a stunning view of the ocean and the harbor from the moment the plane lands! And of course, the food and coffee are out of this world.
I'm looking forward to sharing more with you as the next two weeks unfold.