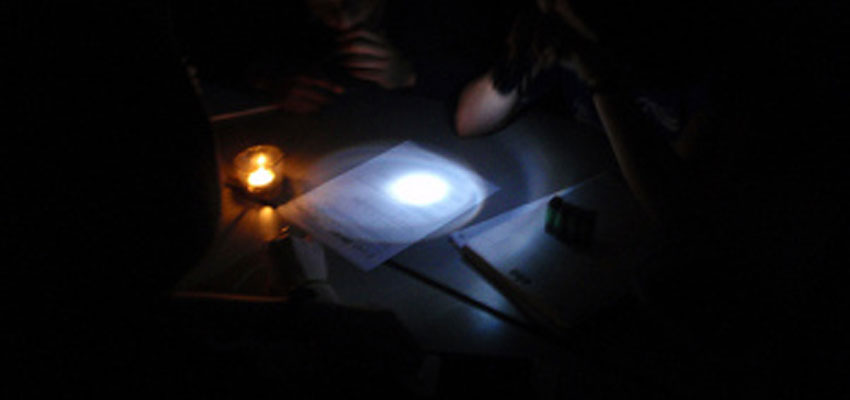 D-Lab: Energy is a new D-Lab class, running for the first time this semester.  One of our recent class topics was on lighting, which is often what people who lack access to energy would like. To help students understand the challenges of studying and working by candlelight, the lighting lecture was taught using various forms of lighting.'
One the quiz was over, we tried out a battery-powered camping lantern with a flourescent lightbulb.  It helped, but glare and directionality were still quite difficult and made lecturing pretty challenging too -- I made some mistakes that I blame on the extra brainpower required just to look at my notes.

Eventually, we used powerpoint, opened up windows, and even turned on the lights.  The contrasts were illuminating!
Special thanks go to:

Susanne Seitinger
Smart Cities
MIT Media Lab
www.mit.edu/~susannes
 
Sheila Kennedy, AIA
Director of Design & Applied Research: MATx
Principal: Kennedy & Violich Architecture, Ltd.
 
Sarah Reed, MIT Mech E Master's student and D-Lab Energy Lab Instructor for taking these pics