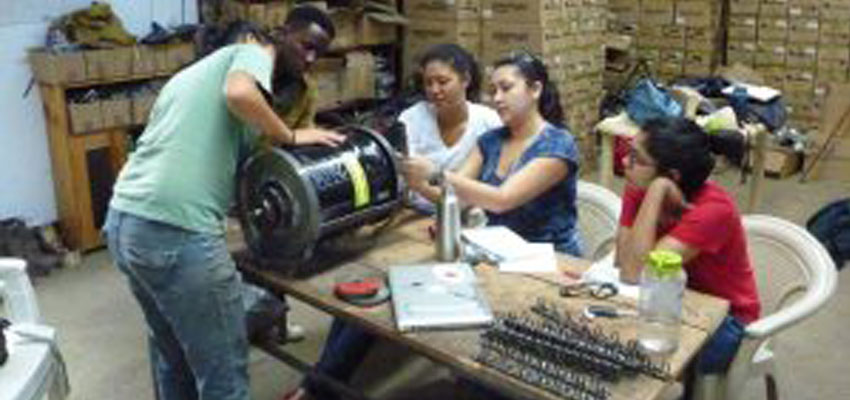 Last week, the Global Cycle Solutions workshop welcomed the D-Lab MCT Team–Pearl Bhatnagar, Chrystelle Kiang, Tachmajal M Corrales Sanchez, and Dana Lee. They came with the essential components, like the rotating drum of the MCT, bike parts, and springs. Our job was to design the frame to be simpler and a bit more user friendly, and we put our thinking caps on.
It's been a hectic ride, as we realized that we had a lot of design changes that we wanted to make, but we were unsure whether we were undoing the work of the previous team on the project. For this iteration of the prototype, we decided to focus on our documentation that would make it easier for the next team (me!) to take forward. Instead of a report of what exists and what we done, we decided we'd lay out the following:
Quantitative functional requirements and reasons
Challenges in manufacturing
Design changes made and why
This way, we could change the design in ways that we kept the important aspects, such as the functional requirements, intact; we could improve the manufacturing processes so we could make the next iterations a little faster; and we could change the design without "going back" to what there was before and instead build on the now unquestionable improvements. I'd highly recommend this methodology for any product development that is going to switch hands, as the learning that goes into building and designing the product are much more valuable than the design itself.
Like looking at the frame above, do you know what the big innovation was?  (The angled frame is one flat piece, making the frame very easy to weld on the ground, with the need for only a 2-dimensional jig).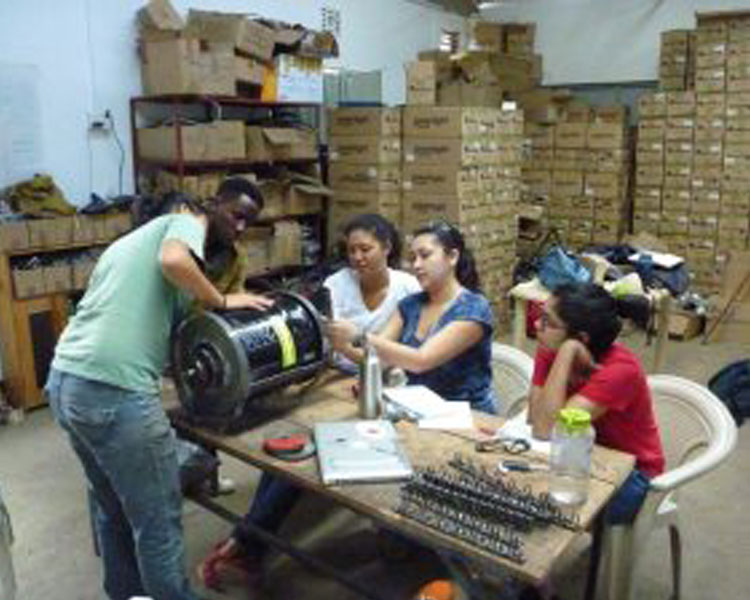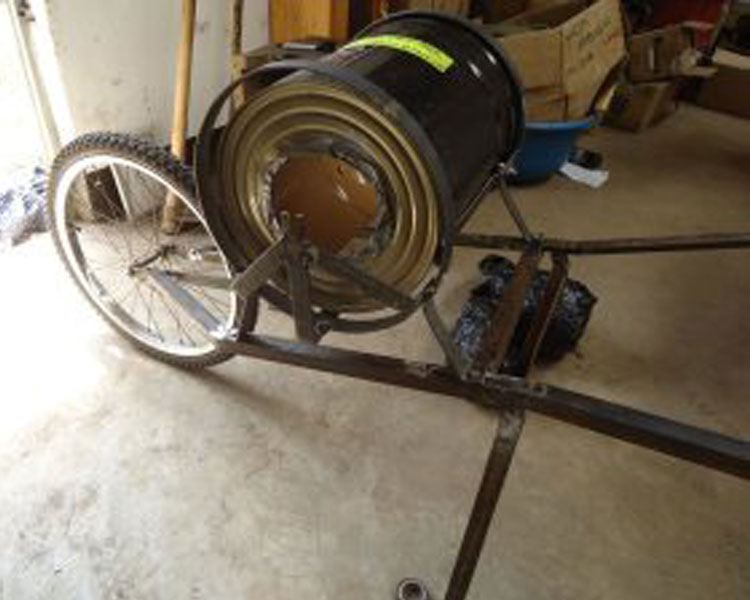 So, it's an adventure for sure. Some of our tasks for the next two weeks include:
Breaking it down into more detail, it includes:
Collaborating with CAMARTEC (Centre for Agricultural Mechanization and Rural Technology) engineers
Taking the MCT prototype to the field for feedback
Doing all the costing for the machine
Reverse engineering the entire design with explanation of why every component is the way it is
Cleaning up all historical information about the thresher
Making a new CAD model with a proposed "Version 2.5"
 
So, be on the lookout. I'll be back with pictures in action!