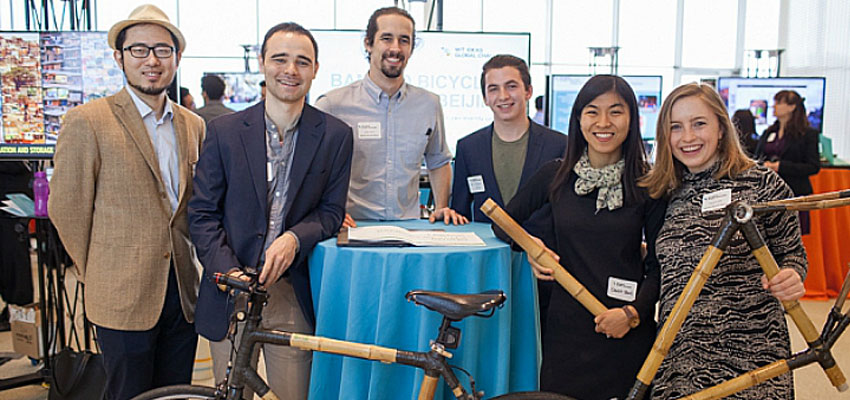 Members of the Bamboo Bicyles Beijing team.
D-Lab congratulates all winners of the 2016 MIT IDEAS Global Challenge! Among this year's 12 winning teams, announced on Saturday, April 2, were five projects with D-Lab roots or connections. 
dot Learn (Tunde Alawaode & Sam Bhattacharyya, former Dev Ventures & D-Lab: Ed independend studies students - $5,000)
Bamboo Bicycles Beijing (David Wang, current student/independent studies student with D-Lab: Design: $5,000)
SmartSocket (Katelyn Sweeney, Erica Green, & Krithika Swaminathan, D-Lab: Prosthetics fall 2015 - $7,500)
PrepHub Nepal (Hugh Magee, current student in Susan Murcott D-Lab: WASH + Env - $7,500)
And Astraeus Technologies won the $10,000 Practical Impact Alliance Mobile Phones & Behavior Change Award!
Read more on all the terrific winners of the MIT IDEAS Global Challenge on MIT News!