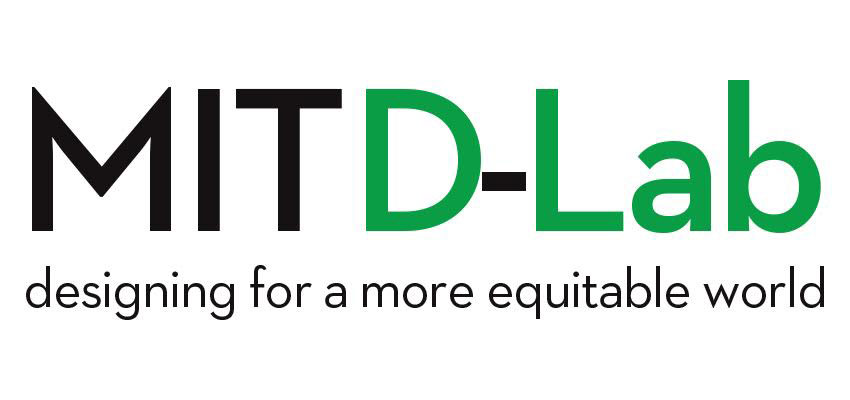 D-Lab's success over the last 10 years has been due to a generous community of individual donors. Your gift this year will help us further develop our programs and broaden our impact.
Back in May, D-Lab celebrated its 10th Anniversary with the D-Lab Decennial Gala. Shortly after the celebration, co-directors Amy Smith and Victor Grau Serrat reflected in the D-Lab Digest on how D-Lab's philosophy hasevolved and how the size, scope, and space of the program have all grown.

Currently, D-Lab is offering 16 subjects in collaboration with several MIT departments, and more than 250 students are expected to participate in D-Lab classes this year. During IAP 2013, more than 50 students will be traveling to seven countries to work on D-Lab projects and to deepen collaborations with community partners. 

This year, thanks to the generosity of individual donors, D-Lab was able to fully outfit the workshop in its new space with a range of facilities – including spaces dedicated to welding, wood-working, and metal-working - that allow our students to work easily and safely with many materials. Also, we were able to offer a greater number of Creative Capacity Building workshops in remote communities in Uganda, Haiti, and El Salvador. And we were able to offer a number of scholarships to students who otherwise would not have had the opportunity to participate in IAP travel.

We were very fortunate to have recently received a major award from the new U.S. Agency for International Development (USAID), Higher Education Solutions Network (HESN) program. This award will allow us to create the International Development Innovation Network (IDIN) and the Comprehensive Initiative and the Technology Evaluation (CITE). However, individual gifts still play an important role in supporting other D-Lab programs.

A gift to D-Lab supports:
 
Student travel to northern India to conduct medical workshops for women in rural areas, who live fourto six hours from the nearest hospital, or to Tanzania to assist a local innovator in conducting initial market research for implementation of medium-scale production of drip irrigation systems that he designed.
Improved course delivery by providing funding to bring guest speakers and visiting practitioners to MITto teach and mentor students, or to collaborate on ongoing projects.
Short- and medium-term fellowships for graduating or recently graduated students interested in pursuing a career in international development. Fellowships can fund students to temporarily join the staff of one or several D-Lab programs, or can provide funding to develop and disseminate a project for impact at scale.
Expanding our K-12 Outreach initiatives, funding the development of curriculum for visiting student groups and fostering collaborative relationships between local schools and schools abroad

And much more!

Any gift, no matter the size, helps us to continue to develop our programs and broaden our impact. We hope that you'll consider making a gift to D-Lab this year. We cannot overstate our gratitude to those who have supported us in the past.

If you'd like to give, you can do so easily online. For information on other ways to give, click here.

It means a lot that you've read down this far, and we hope you'll take the time to explore other areas of our website to learn more about all of our programs. Needless to say, you are always welcome to visit us during Open Hours – stop by any Tuesday, 12-2 pm during the academic year.