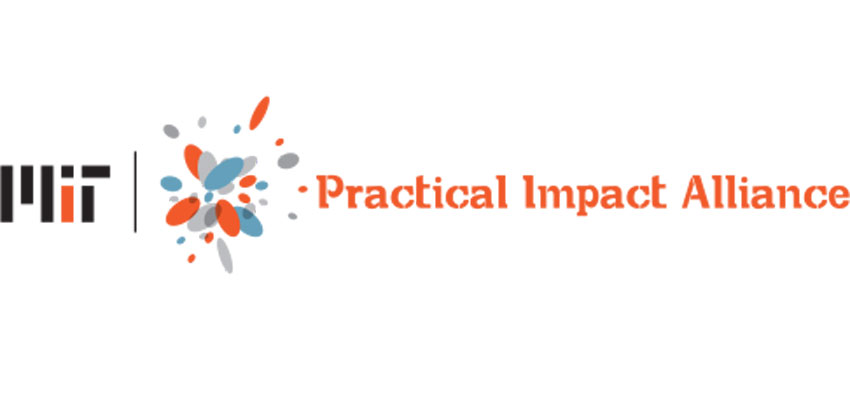 The 2015 members of the MIT Practical Impact Alliance (PIA) will be coming to MIT on April 10th for the first Annual Members' Meeting!
The current members include representatives from Ajinomoto, Community Enterprise Solutions, Danone, Grameen Foundation, Greenlight Planet, Greif, Johnson & Johnson, Melton Foundation, Unilever, and World Vision International.
The April meeting will offer focused workshops on the 2015 Working Group topics, which include using mobile phones to create behavior change, fostering local innovation and co-creation, distribution challenges at the base of the pyramid, and global food loss. 
In addition, the meeting will combine hands-on activities at D-Lab as well as opportunities for engagement with MIT experts, Scale-Ups fellows, and students. Following the meeting, on April 11, most members will have the chance to attend the MIT Scaling Development Ventures conference.
PIA Working Groups: The heart of the Practical Impact Alliance
Each year, guided by D-Lab, PIA members work together to determine areas of common interest or need. These chosen themes are the basis of PIA's Working Groups. Members select into a group or groups of interest, allowing them to tailor their participation in PIA to the needs of their organization.
Working Groups are flexible – themes and deliverables are determined by members at the beginning of the program year, and can be learning-based, action-based, or a combination of both. In learning-based groups, members work together to produce practical, open-source "working tools" that would benefit organizations working in a particular area.
Beyond the work done by PIA members within the groups, Working Group themes inform PIA's programming throughout the year. Progress on the chosen themes is amplified by inclusion in PIA workshops, MIT innovation challenges, and the annual Scaling Development Ventures Conference. In this way, the impact of the working groups is not contained within the Practical Impact Alliance, but carries across MIT and the greater international development and business communities.
Why the members are excited about PIA
Here is what some founding members have to say about joining the Practical Impact Alliance for its inaugural year:
"Innovation does not happen with one person or one organization. If we are to adapt and continue to add value to our changing environment, we must also work with others to co-create effective solutions. PIA presents an opportunity to do just that – to exchange ideas and engage in non-traditional relationships that may result in valuable contributions to alleviating poverty."
- Jean Capili; Innovation Specialist, Global Office of Strategy, Collaboration, and Innovation (GOSCI), World Vision International
"We're thrilled to be a founding member of MIT D-Lab's Practical Impact Alliance. Collaborations that bring industry partners, NGOs and academia together help make real solutions that address the needs of underserved populations accessible."
- Michael Moscherosch; Director, External Innovation and Alliances, Johnson & Johnson
"The vision of the Practical Impact Alliance aligns well with Greif's focus on innovation that serves our customers and our purpose, keeping people and products safe. We look forward to working with MIT and other leading companies that share a similar passion for improving the world in which we live."
- Kyle Shen; Vice President, Commercial Excellence and New Product Development, Greif
"Our mission at the Melton Foundation is to collaborate across boundaries to address our global challenges. As a collaboration among businesses, non-profits, and higher education to create innovative solutions to global poverty, the Practical Impact Alliance speaks to the core of our mission. We can't wait to contribute to and draw from the ideas and actions generated by PIA in the months and years ahead."
- Winthrop Carty; Executive Director, the Melton Foundation
To learn more
Interested in being part of a team of world-leading organizations working together to increase, accelerate, and sustain social impact?
Membership in the Practical Impact Alliance affords organizations the opportunity to access a network of leaders working across industries and geographies on market-driven solutions to poverty. In addition, PIA provides access to experts at MIT and partner institutions who are actively advancing thinking in fields such as appropriate design, market and user research, technology evaluation, and business models for the developing world.
Contact Elisha Clark, Partnerships Coordinator, D-Lab Scale-Ups.